Fantasy Football Picks: Week 15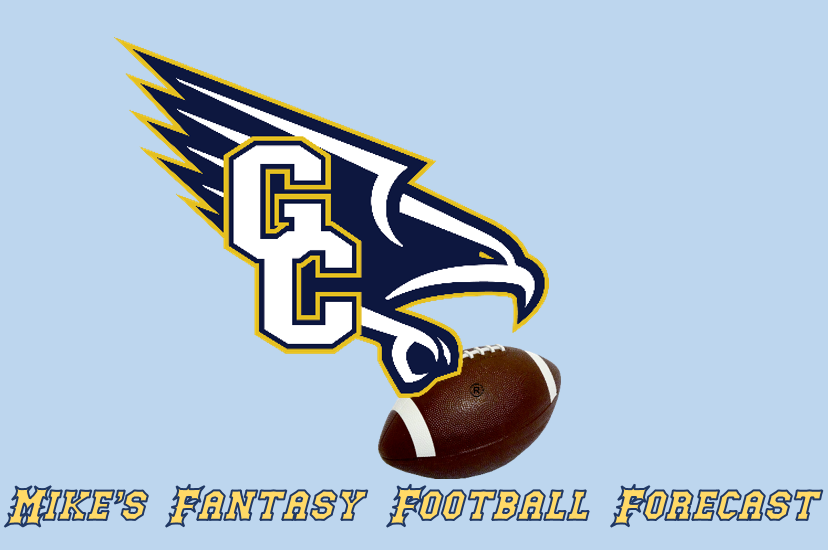 Fantasy Football Picks: Week 15
Football season is here! And that means fantasy football is here too! For expertly picked quality starters and bench warmers, continue reading below and WIN your fantasy football league!
Previous Weeks:
Week One, Week Two, Week Three, Week Four, Week Five, Week Six, Week Seven, Week Eight, Week Nine, Week Ten, Week Twelve, Week Thirteen, Week Fourteen
Starts of the Week 
Quarterback:
Tom Brady: From missing wide-open receivers to then having dominant games, Tom Brady has had an up and down season. However, this week, Tom will have a good game when facing against the Falcons. The Falcons have an awful pass defense that Brady will throw all over. The Falcons have allowed 296 passing yards a game and an average of two passing touchdowns a game.
Running Back:
Jonathan Taylor: Jonathan Taylor had a huge game last week. He finished with 150 rushing yards and two touchdowns. The success will continue this week against a weak Houston run defense. The Texans have allowed the most rushing yards in the league and the most rushing touchdowns. Taylor should have a fun time.
Wide Receiver:
Allen Robinson: Allen Robinson and the Bears had a big game against the Texans. Robinson finished the game with 9 catches for 123 yards and 1 touchdown in a 36-7 win. The success will continue against the Minnesota Vikings who have struggled to cover receivers the whole year. The Vikings have allowed the second most touchdowns in the league to wide receivers and the 8th most yards to wide receivers.
Tight End:
Tyler Higbee: Tyler Higbee has had a satisfactory year which could've been better. However, this week, Higbee will go off. He will be facing against a Jets team that has not defended tight ends well this year. The Jets have allowed the most touchdowns to tight ends and the third most yards to tight ends.
Defense:
Rams Defense: The Rams defense has played extremely well this year. They have allowed the least number of yards in the league and the 5th least points in the league. On Sunday, they will be facing the Jets, whose offense has been putrid this year. The Jets are dead last in points per game and yards per game this year. Big defensive game coming for the Rams.
Bench Warmers of the Week
Quarterback:
Russell Wilson: After looking explosive through the first five weeks, Russ has cooled off quite a bit. He seems to have lost his touch in the past few weeks. This will continue against the Washington Football Team whose defensive has been tremendous this year. They have allowed only 21 points per game and have been the backbone of the team. Russell will struggle against the Football Team.
Running Back:
James Robinson: After being an undrafted free agent, James Robinson has played extremely well this year. He has 1035 yards rushing and 7 touchdowns. However, this week he has a tough task against the Ravens. The Ravens have shown the ability to stop the run this season and their defensive line will overpower the weak Jaguars offensive line.
Wide Receiver:
Michael Thomas: Michael Thomas has had a rough season. He has missed games due to injuries and team disciplinary issues, has dealt with different quarterbacks, and hasn't played like his 2019 self. This week will be another difficult one for him, as he will face a tough secondary in the Chiefs. The Chiefs have allowed only 12 touchdowns to wide receivers this year, in the bottom six this year. Mike Thomas will struggle.
Tight End:
Dallas Goedert: Dallas Goedert has emerged as tight end number one on the Eagles, over former Pro-Bowler Zach Ertz. He has 39 receptions for 447 yards and 3 touchdowns. This week however, he will be facing a tall task against a Cardinals team that had defended tight ends well. The Cardinals have allowed only three touchdowns by tight ends, and have allowed the 6th least amount of yards to tight ends.
Defense:
Saints Defense: The Saints played well this year, until Sunday. They allowed rookie Jalen Hurts to destroy them in his first career start. Hurts finished the game with over 100 yards rushing and the Eagles offense look rejuvenated. The struggles for the Saints' defense will continue this week against the Chiefs. Even if they force turnovers from Mahomes, he has proven that he will overcome those mistakes and still put up big scoring games.
Sources:
Fantasy Football Scoring Leaders. (n.d.). Retrieved November 3, 2020, from https://fantasy.espn.com/football/leaders?leagueId=0
Pro Football Statistics and History. (n.d.). Retrieved November 3, 2020, from https://www.pro-football-reference.com/