Fantasy Football Picks: Week 2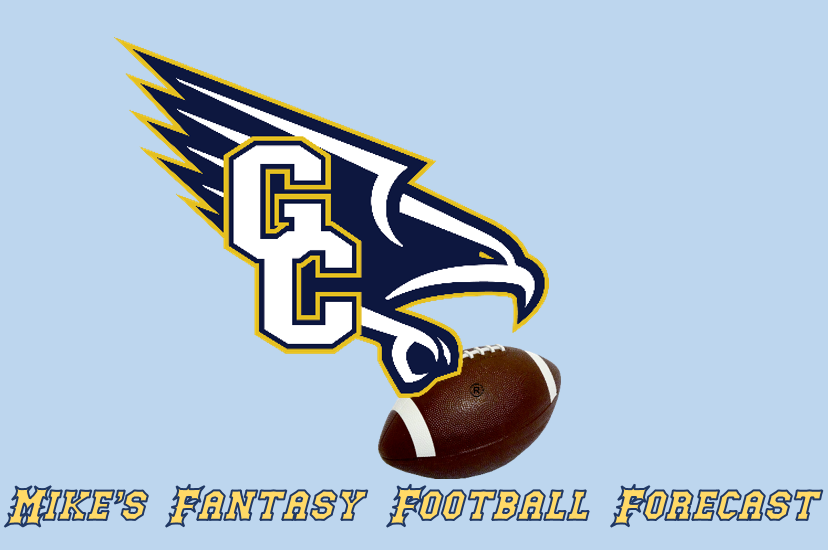 Fantasy Football Picks: Week 2 
Football season is finally back! And that means fantasy football is back too! For expertly picked quality starters and bench warmers, continue reading below and WIN your fantasy football league! 
Previous Week's Picks: 
Starts of the Week  
Quarterback:  
Tom Brady: In his first game as a Tampa Bay Buccaneer, Tom Brady seemed to struggle against the Saints. He threw for 239 yards and 2 touchdowns, but had 2 interceptions, including a pick six by Janoris Jenkins in the third quarter. Brady will have a perfect opportunity for a bounce back game Sunday against the Carolina Panthers. The Panthers defensive backfield features Donte Jackson who could be questionable with an ankle injury and rookie Troy Pride Jr.   
Aaron Rodgers: The 16-year veteran absolutely exploded on Sunday afternoon. Against the Vikings, Rodgers completed 32 passes for 364 yards and 4 touchdowns. Expect more of the same this Sunday. Rodgers will be facing off against the Detroit Lions, who allowed quarterback Mitch Trubisky to throw for 242 yards and 3 touchdowns. The Rodgers revenge tour will not lose steam against the Lions.  
Running Back:  
Derrick Henry: Derrick Henry seemed to not miss a beat Monday night against the Denver Broncos. Henry finished the game with 116 rushing yards on 31 rushing attempts and had 3 catches for 15 yards. He will be facing the Jaguars, who he seems to always be a wrecking ball against. In eight career games against the Jacksonville Jaguars, Henry has had 714 rushing yards and 9 rushing touchdowns, featuring a 99 yard touchdown run in 2018. Henry is destined to have a big game against the Jags.  
Ronald Jones: After all the speculation as to who would be the lead running back for the Buccaneers, Ronald Jones received the most carries Sunday against the Saints. Jones finished the game with 66 yards on 17 carries. Jones will be facing off against a Carolina Panthers team that allowed Josh Jacobs to have 136 scrimmage yards and 3 touchdowns. While Ronald Jones is not the same caliber as Josh Jacobs, Jones should have a good day Sunday.   
Wide Receiver:  
Amari Cooper, Michael Gallup, and Ceedee Lamb: The highly anticipated Cowboys receiving trio did not disappoint against the Rams. Amari Cooper finished with 10 catches for 81 yards and Michael Gallup finished with 3 receptions for 50 yards. The 17th overall pick Ceedee Lamb exited his first NFL game with 5 catches for 59 yards. This trio will be lining up against an Atlanta Falcons secondary that allowed both Tyler Lockett and D.K. Metcalf to finish with 90 yards. The three-man receiving core of the Cowboys will have a big day against the Falcons, with the possibility of Ceedee Lamb's first 100-yard game of his NFL career.  
Tight End:  
Mark Andrews: Mark Andrews had a nice game against the Browns on Sunday. He finished the game with 5 catches for 58 yards and 2 touchdowns, making multiple impressive catches during the game. He will be playing against the Houston Texans, who allowed Kansas City tight end Travis Kelce to have 6 catches for 50 yards and 1 touchdown. The Houston Texans will not be able to guard tight ends again and Andrews will have another spectacular game.   
Defense:  
49ers Defense: The dominant 49ers defense from last year really struggled against the Arizona Cardinals, allowing Kyler Murray and crew to score 24 points. This will not be the case on Sunday. They will be facing against the New York Jets and the horrible coaching of Adam Gase. The offense of the Jets struggled against the Bills, scoring 17 points. Starting running back Le'Veon Bell will miss the game with a hamstring injury. The Niners defense will look like the defense of last year and be dominant.  
Bench Warmers of the Week    
Quarterback:  
Jared Goff: Jared Goff had a mediocre game against the Cowboys with 275 yards, no touchdowns, and an interception. This should be more of the same against the Eagles and their revamped cornerback group, which includes Darius Slay Jr.  
Running Back:  
Kenyan Drake: Kenyan Drake had a fine game against the 49ers, with 60 rushing yards and a touchdown. He will be facing a fierce Washington Football Team defense on Sunday though, that had 8 sacks against the Eagles and now sits at the top of the NFC East (1-0). Drake could struggle to even get past the line of scrimmage Sunday, and it would be very wise to sit him.  
Wide Receiver:  
Will Fuller V: Will Fuller V broke out against the Chiefs as the number 1 receiver of the Texans, with 8 catches for 112 yards. However, he will be guarded by Marcus Peters and Marlon Humphrey of the Baltimore Ravens on Sunday and will likely struggle like Odell Beckham did week one against the Ravens.  
Terry McLaurin: The lone productive receiver of the Washington Football Team had a quality game against the Eagles, with 5 catches for 61 yards. He will be lined up against talented cornerback Patrick Peterson and will likely have a tough afternoon.  
Tight End:  
Zach Ertz: Zach Ertz had a crazy week one, starting with the lead up to the game. Conversations over a contract extension had broke off earlier in the week for Ertz, which frustrated him. It would then be reported that Ertz and General Manager Howie Roseman had a "heated discussion" during a practice. Then during the game on Sunday, Ertz got outperformed by his backup, Dallas Goedert, who had 8 catches for 101 yards and a touchdown. Until a resolution is made, it would be best to try to shop Ertz in your fantasy league.  
Defense:  
Chargers Defense: The Chargers defense played a spectacular game against the Cincinnati Bengals on Sunday. They limited the Bengals to 13 points and forced both a fumble and an interception. This will not happen when they face off against the high scoring offense of the Kansas City Chiefs and Patrick Mahomes. 
Cause for Concerns  
Drew Brees: The production of Drew Brees against the Tampa Bay Buccaneers should be very alarming. He passed for 160 yards and 2 touchdowns, and for most of the game, looked as if he was not as efficient as he used to be. He had completed 18 passes in 30 attempts for a 60% completion percentage. His lead receiver, Michael Thomas, is also expected now to miss several weeks with a high ankle sprain. Monitor how Brees plays the next few weeks.  
Alvin Kamara: Another Saint, another alarming game. On paper, it may seem as if Kamara had a great game with 2 touchdowns. However, he was not efficient at all on Sunday. He carried the ball 12 times for 16 yards, which is 1.3 yards per carry. His running mate Latavius Murray had received more carries, with 15 carries, and had more rushing yards with 48. It was also reported that Kamara had received an epidural shot in his back last week, which could be a sign of injury. Monitor Kamara's usage this week.   
Chris Carson: The Seattle Seahawks finally "Let Russ Cook" on Sunday against the Falcons, where he threw the ball 35 times. This limited Chris Carson's usage and he only ran the ball for 6 attempts Sunday. He had also received less carries than his teammate Carlos Hyde, who had received 7 carries and rushed for a touchdown. Look for the usage of Carson this Sunday against the Patriots.  
Mark Ingram II: Mark Ingram II had only rushed the ball ten times for 29 yards on Sunday. His teammate J.K. Dobbins had rushed the ball 7 times and Gus Edwards rushed the ball 4 teams. It seems as if the Ravens will use more of a "running back by committee" approach this year, which would hurt Ingram's stock. See how many carries Ingram gets against the Texans.  
Riding the Hype Train 
Calvin Ridley: Calvin Ridley had an explosive week one against the Seattle Seahawks, catching 9 passes for 130 yards and two touchdowns. This could be breakout year for Ridley like Chris Godwin had last year. I am buying into Ridley.  
Jonathan Taylor: The starting running back for the Colts, Marlon Mack, is out for the season with a torn Achilles. This means that it is time for Jonathan Taylor to step up, who had a nice game on Sunday with 89 scrimmage yards. The biggest criticism on Taylor is that he cannot catch the ball, but on Sunday, Taylor caught 6 passes for 67 yards. Taylor will have a big year and will please many fantasy owners who have him.  
Noah Fant: Noah Fant erupted on Monday Night with 5 catches for 81 yards and 1 touchdown. The chemistry between Fant and his quarterback Drew Lock was put on full display. The second year of a tight ends career seems to be a breakout year for them. A clear example would be Rob Gronkowski, who had 781 more yards and 7 more touchdowns in his sophomore season. Expect a breakout year for Noah Fant.  
Sources: 
Pro Football Statistics and History. (n.d.). Retrieved September 15, 2020, from https://www.pro-football-reference.com/ 
Fantasy Football Scoring Leaders. (n.d.). Retrieved September 15, 2020, from https://fantasy.espn.com/football/leaders?leagueId=0 
RotoWire Staff Sep 13. (2020, September 13). Panthers' Donte Jackson: Suffers ankle injury. Retrieved September 15, 2020, from https://www.cbssports.com/fantasy/football/news/panthers-donte-jackson-suffers-ankle-injury/ 
Cimini, R. (2020, September 15). Jets place RB Le'Veon Bell on IR with hamstring injury, sign Kalen Ballage. Retrieved September 15, 2020, from https://www.espn.com/nfl/story/_/id/29892908/source-jets-place-rb-leveon-bell-injured-reserve 
Wells, M. (2020, September 14). Colts lose RB Marlon Mack for season because of torn Achilles. Retrieved September 15, 2020, from https://www.espn.com/nfl/story/_/id/29885060/colts-lose-rb-marlon-mack-torn-achilles-source-says 
Patra, K. (2020, September 13). Zach Ertz, Howie Roseman got into heated argument after Eagles practice this week. Retrieved September 15, 2020, from https://www.nfl.com/news/zach-ertz-howie-roseman-eagles-contract-heated-argument-after-practice 
Smith, P. (2020, September 15). Report: Saints expect Michael Thomas to miss several weeks. Retrieved September 15, 2020, from https://profootballtalk.nbcsports.com/2020/09/15/report-saints-expect-michael-thomas-to-miss-several-weeks/