Fantasy Football Picks: Week 14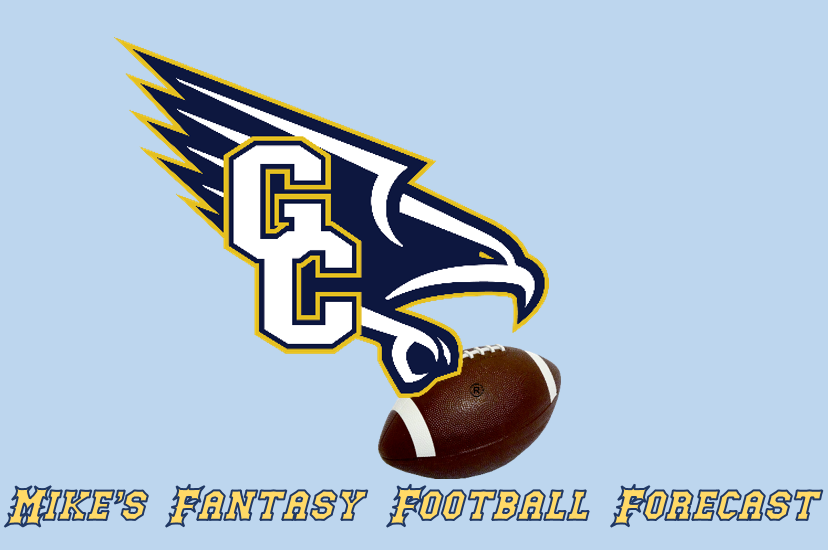 Fantasy Football Picks: Week 14 
Football season is here! And that means fantasy football is here too! For expertly picked quality starters and bench warmers, continue reading below and WIN your fantasy football league! 
Previous Weeks: 
Week One, Week Two, Week Three, Week Four, Week Five, Week Six, Week Seven, Week Eight, Week Nine, Week Ten, Week Twelve, Week Thirteen  
Starts of the Week  
Quarterback:  
Tom Brady: Tom Brady has seemed to be exposed by good defenses this year. In the Bruce Arians offense, where the short passes which Brady was accustomed to in New England are rather extinct in the deep throw playbook, Brady just seems out of sync. However, this week he will be facing the Minnesota Vikings who have been putrid this year on defense. The Vikings have allowed the 9th most passing yards in the league this year. They have also allowed the 6th most passing touchdowns in the league.  
Running Back:  
Jonathan Taylor: After missing a game due to Covid-19, Jonathan Taylor returned last week and preformed well, having finished the game with two total touchdowns. This week he will be facing a horrific Raiders run defense. The Raiders have allowed the 3rd most rushing touchdowns to tight ends and the 10th most rushing yards in the league. Taylor will really help fantasy owners this playoff season.  
Wide Receiver:  
Davante Adams: Davante Adams has been awful this season, having 84 receptions for 1029 yards and 13 touchdowns. This week couldn't get easier for him, as he will be facing against rookie cornerback Jeff Okudah. The third overall pick couldn't be worse this year, allowing a 77% completion percentage and 118 passer rating. Adams will eat him alive.  
Tight End:  
Jacob Hollister: Jacob Hollister is a surprise for the list this week. However, he appears for good reason. First, his usage for the Seahawks has increased the past two games. For his first nine games of the season, Hollister was used on only 21.7% of offensive plays. For the last two games since Greg Olsen suffered a foot injury, Hollister has played on 44.5% of offensive snaps. Second, the Jets defense against tight ends is one of the worst in the league. They've allowed the least touchdowns to tight ends, the third most receiving yards to tight ends, and the 7th receptions to tight ends.  
Defense:  
Saints Defense: Phew. The Saints defense is really good this year. They are 4th in scoring defense this year and have allowed the least amount of offensive yardage this year. The one-two punch of Tre Hendrickson and Cam Jordan is lethal. Add in Marcus Davenport, Sheldon Rankins, and Malcom Brown, and you are looking at a deadly defensive line. This week, they are playing against the Eagles. The Eagles will be starting rookie Jalen Hurts for the first time in his career. Expect Hurts to be rattled and the Eagles offense to stall.  
Bench Warmers of the Week   
Quarterback:  
Deshaun Watson: To say the Texans and Deshaun Watson have disappointed this year is an understatement. After aspiring to go deep in the playoffs this year, the Texans are sitting at a measly 4-8. The struggles will continue this week against the mighty Bears defense. The Bears are stacked up front with players like Akiem Hicks and Khalil Mack and very formidable in the back, with Kyle Fuller and Eddie Jackson. Add in that Will Fuller is suspended for PEDs, and you will get no offense this week from the Texans.  
Running Back:  
Raheem Mostert: Raheem Mostert has battled injuries this season and has had to deal with other injuries all around the 49er's offense. This week won't be easy for him. He will face against the Washington Football Team defensive line who is very strong with the front four. Playmakers such as Chase Young, Montez Sweat, and Jonathan Allen will cause Mostert problems.  
Wide Receiver:  
D.J. Moore: D.J. Moore has remained a reliable receiver again this year. He has had 924 yards on 50 catches and has 4 touchdowns. However, this week may be a difficult one for him. The Broncos defense has played above expectations considering all the preseason injuries that the team has faced. Watch for Moore to struggle.  
Tight End:  
Darren Waller: Darren Waller had a fantastic week 13 showing against the Jets. He finished with 13 catches for 200 yards and 2 touchdowns. However, it will not be that easy this week. He is playing against the Colts, whose defense has been dominant against tight ends. They have allowed the 9th least receiving yards and the least number of touchdowns in the league.  
Defense:  
Dolphins Defense: The Dolphins defense had been playing well this year. They have been the main reason that the team has a winning record this year. However, they will be playing a high scoring Chiefs team this year, and no team has discovered a way to stop them yet this year. Sit the Dolphins defense.  
Sources: 
Fantasy Football Scoring Leaders. (n.d.). Retrieved November 3, 2020, from https://fantasy.espn.com/football/leaders?leagueId=0 
Pro Football Statistics and History. (n.d.). Retrieved November 3, 2020, from https://www.pro-football-reference.com/