Fantasy Football Picks: Week 13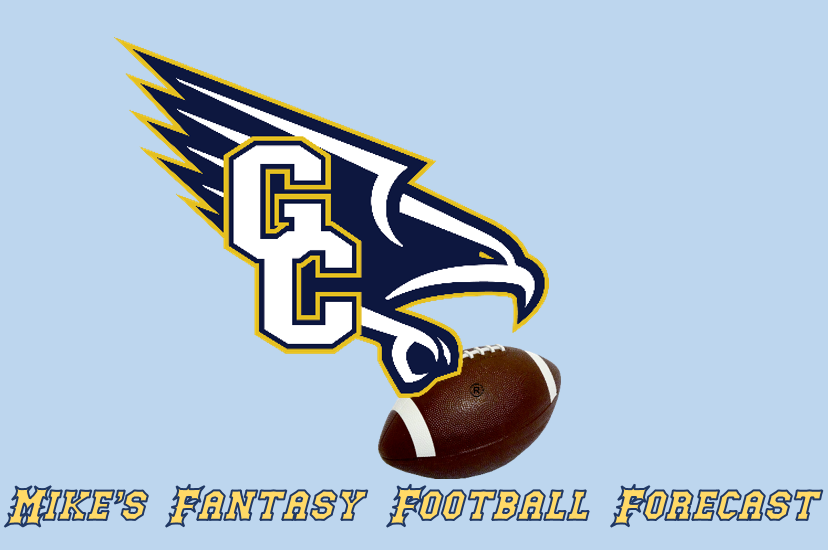 Fantasy Football Picks: Week 13 
Football season is here! And that means fantasy football is here too! For expertly picked quality starters and bench warmers, continue reading below and WIN your fantasy football league! 
Previous Weeks: 
Week One, Week Two, Week Three, Week Four, Week Five, Week Six, Week Seven, Week Eight, Week Nine, Week Ten, Week Twelve 
Starts of the Week  
Quarterback:  
Taysom Hill: Quarterback Taysom Hill, formally known as any other possible offensive position known to mankind, has stepped in for Drew Brees the last two games. His last game he played, did not go as well as it could have, as he had under 100 yards passing. However, the first game that he had played against the Falcons could not have gone better. Hill had 233 yards passes and had two rushing touchdowns, which are worth more than passing touchdowns in fantasy. This week, he plays against the Falcons again. Even if Hill does not rack up large passing stats, he will get his goal line rushing touchdowns, which he has two of since stepping in for Brees.  
Running Back:  
Myles Gaskin: After missing a few games lately with an MCL sprain, running back Myles Gaskin is expected to return this week against the Bengals. And what a time to return. The Dolphins have allowed 119 rushing yards per game to running backs so far this season. They have also allowed 9 total touchdowns to running backs. Gaskins will have a nice day.  
Wide Receiver:  
D.J. Chark: It is safe to say that DJ Chark has underperformed so far this season. He has averaged only 59 receiving yards a game, short of his average last year, and is on pace to have less catches, touchdowns, and yards. However, he will be playing against a Minnesota defense that has failed to defend receivers well this year. They have allowed 18 receiving touchdowns to wide receivers through 11 games this season. In addition to that, they have also allowed 181.36 yards to receivers per game, in the worse five of that categories.  
Tight End:  
Kyle Rudolph: Kyle Rudolph has shown after a season where he has looked aged, that he has not dropped a full step just yet. He has 334 receiving yards on 28 catches through 11 games so far this season compared to his 367 receiving yards on 39 catches last season in 16 games. This week he will be facing the Jaguars, who have been poor against tight ends. The Jags have allowed the most touchdowns to tight ends in the NFL and are also in the bottom ten of allowed tight end receiving yards. 
Defense:  
Bears Defense: The Bears defense played on awful game Sunday night against the Packers, allowing the packers offense to score 30+ points. However, this week is a perfect time for a comeback game. They will be playing against the Lions, whose offense has been stagnant this season. They have the 22nd ranked scoring offense and have the 21st most yardage this season in a 32-team league.  
Bench Warmers of the Week   
Quarterback:  
Kyler Murray: Little Kyler and the Cardinals have struggled the past 4 games, going 1-3, and having their one win come off a Hail Mary as time expired. Both the defense and the offense have played poorly during this stretch. Things will not get better for Kyler and the Cardinals offense as they face the Rams this week. The Rams are the 4th ranked scoring defense in the league and have allowed the 2nd least amount of yardage in the league.  
Running Back:  
David Johnson: David Johnson has struggled big time this season and will continue to struggle Sunday against the Colts. The Colts run defense has been stupendous so far this season. They have allowed sub-1000 yards rushing so far this season to running backs. They have also allowed sub-10 rushing touchdowns so far this season. David Johnson is going to have trouble on Sunday against the Colts. 
Wide Receiver:  
Amari Cooper: After getting a massive payday this offseason, Cooper has continued his production this year. He has 848 yards on 71 catches and 3 touchdowns so far this season. However, he could have a hard time putting up production Tuesday (Yes, I said Tuesday!!!), against the Ravens. The Ravens pass defense has been strong so far this season, and either one of the playmaking cornerbacks that he will be defended by will cause him trouble. Be on the lookout though, for any Ravens Covid-19 news. The Ravens have had a Covid-19 breakout recently due to protocols not being followed.  
Tight End:  
Logan Thomas: Quarterback turned tight end Logan Thomas has had a breakout year for the Washington Football Team. He has turned into a reliable target for whoever the starting quarterback for the team has been. However, he will be facing against a Pittsburg defense that is very strong this year. This game could end up being a low yardage, low scoring game for the Football Team and it would be best to sit Thomas. 
Defense:  
Broncos Defense: The Broncos defense has been disappointing this year against offenses that are strong and good against offenses that are weak. That is a major problem that will be exposed against the Chiefs. The Chiefs are the 2nd ranked scoring offense and have the most offensive yards in the NFL. The last time these teams met, Denver allowed the Chiefs to score 43 points. If you have the Broncos as your defense, bench them immediately.  
Sources: 
Fantasy Football Scoring Leaders. (n.d.). Retrieved November 3, 2020, from https://fantasy.espn.com/football/leaders?leagueId=0 
Pro Football Statistics and History. (n.d.). Retrieved November 3, 2020, from https://www.pro-football-reference.com/