Fantasy Football Picks: Week 9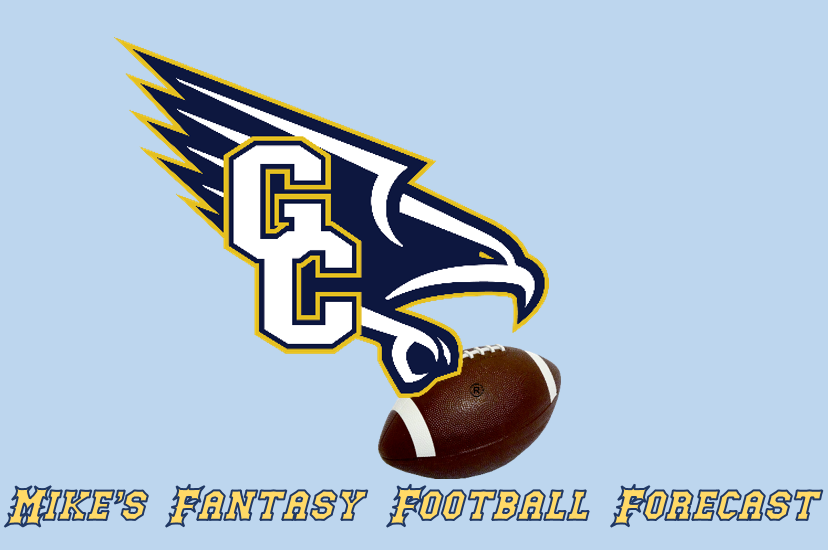 Fantasy Football Picks: Week 9 
Football season is here! And that means fantasy football is here too! For expertly picked quality starters and bench warmers, continue reading below and WIN your fantasy football league! 
Previous Weeks: 
Week One, Week Two, Week Three, Week Four, Week Five, Week Six, Week Seven, Week Eight 
Starts of the Week  
Quarterback:  
Cam Newton: After having a spectacular first three games with the Patriots, Cam Newton caught coronavirus and had to sit out a week. Ever since coming back, Cam has not played like Superman. In the three games after coming back, Cam has averaged 143 passing yards per game and has a touchdown-turnover ration of 0-4. Not good. However, Newton's struggles should come to halt against a horrendous Jets team. The Jets have allowed 288.75 passing yards and 2 touchdowns per game to quarterbacks, both in the bottom ten of all 32 teams.  
Running Back:  
Dalvin Cook: Dalvin Cook has played and looks as if he is the best running back in the league so far this year. He has 652 rushing yards and 11 total touchdowns. He has averaged 108 rushing yards and 1.8 touchdowns per game. Cook will continue his excellence against a poor Lions run defense. The Lions have allowed 114.8 rushing yards and 1.7 touchdowns per game.  
Wide Receiver:  
Stefon Diggs: Stefon Diggs has been a huge addition for the Bills this season. Diggs has 695 receiving yards on 54 receptions and 3 touchdowns. He also is averaging 86.8 receiving yards per game on 6.75 receptions per game. This strong performance by Diggs should continue against the Seahawks, who have performed horribly against wide receivers. Wide receivers have averaged 269.6 yards per game against the Seahawks and have 11 total touchdowns against them.  
Tight End:  
Noah Fant: This season, Noah Fant is performing as if he could be the next superstar tight end in the league. He has 304 receiving yards on 29 receptions and two touchdowns. He will continue to perform well against the Falcons, who have not defended tight ends well this season. When playing against the Falcons, tight ends have averaged 66 receiving yards on 7.6 receptions per game. Tight ends also have 8 touchdowns when facing the Falcons, the most in the league.  
Defense:  
Washington Football Team Defense: The Washington Football Team's defense has played above all expectations so far. The team is top ten in both yards allowed and points allowed, and 11th in forced turnovers. The hot streak of the defense should continue against the low scoring Giants. The Giants have averaged 18.125 points per game, and in the last meeting between these two teams, the Giants scored 20 points.  
Bench Warmers of the Week   
Quarterback:  
Lamar Jackson: Lamar Jackson has seemed to struggle at times this year, having completion percentages under 55% 4 times this season through 7 games. For the past 5 games, he has averaged only 172.8 yards per game and only 62.4 rushing yards per game, about a 20% decrease from last year's average of 80.4. The struggles will not go away this week against a Colts defense that has seemed to be elite so far this season. The Colts this season have more interceptions (11) than passing touchdowns allowed (10). They have also held quarterbacks to only 228 passing yards per game, 2nd least in the NFL.  
Running Back:  
Jonathan Taylor: Jonathan Taylor has emerged as one of the top rookie running backs so far this season. He has rushed for 55 yards per game, most among rookies, and has 3 rushing touchdowns, 3rd among all rookies. However, he will be facing against a tough run defense Sunday in the Ravens. The Ravens contain top tier contributors on the defensive line, which will make Taylor's job tough. It will be interesting though to see if any of those contributors will have to miss Sunday's game due to close contact with a teammate (Marlon Humphrey) who contracted Covid-19.  
Wide Receiver:  
A.J. Brown: In the stacked 2019 wide receiver class, A.J. Brown has seemed to emerge as one of the top three of the group. After missing a few games at the beginning of the season, Brown has 356 receiving yards on 27 catches and 5 touchdowns in 5 total games this season. He will not have a particularly great stat line against the Bears however, who have an exception secondary. The Bears are top 10 in wide receiver receptions allowed (90) and have allowed the least amount of wide receiver touchdowns (2). 
Tight End:  
Mark Andrews: The Baltimore tight end has had an up-and-down season so far, struggling with consistency. In three of the seven games he has played in, Andrews has averaged 57 yards on 4.6 catches and 1.6 touchdowns. In the other four games, he has averaged 26 yards on 2.25 catches and no touchdowns. Expect the lesser side of Andrews to appear on Sunday when facing against the Colts. The Colts have allowed an average of only 31.7 yards per game and no total touchdowns.  
Defense:  
Bills Defense: The Bills defense has played poorly compared to last year's juggernaut defense in Buffalo. The defense is on pace to allow 139 more points than last year, a 24% increase. They are also on pace to surpass the number of yards they allowed last year by nearly 1,000. The task this week will not give the Bills any room to get lazy, going up against the top scoring team in the NFL, the Seattle Seahawks. The Seahawks enter the game averaging 34.2 points per game and 460.8 yards per game. Do not expect the Bills defense to be fixed against the Seahawks.   
Sources: 
Fantasy Football Scoring Leaders. (n.d.). Retrieved November 3, 2020, from https://fantasy.espn.com/football/leaders?leagueId=0 
Pro Football Statistics and History. (n.d.). Retrieved November 3, 2020, from https://www.pro-football-reference.com/