Fantasy Football Picks: Week 6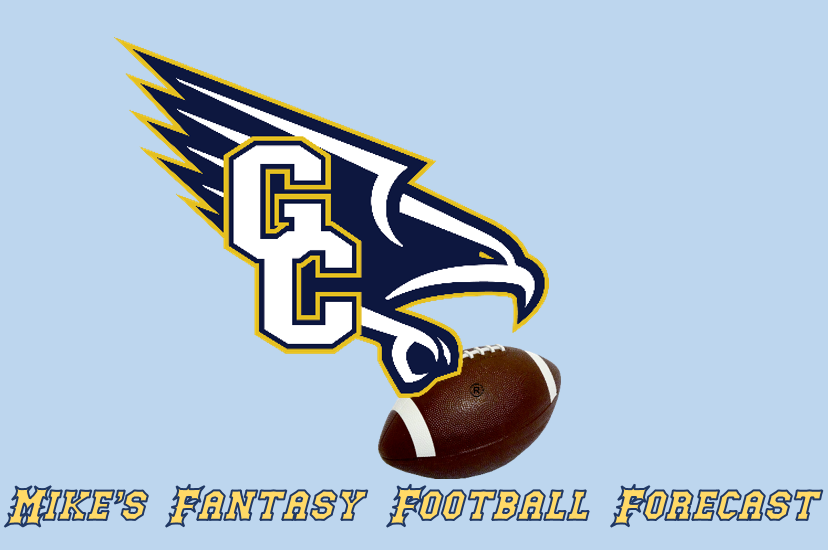 Fantasy Football Picks: Week 6 
Football season is here! And that means fantasy football is here too! For expertly picked quality starters and bench warmers, continue reading below and WIN your fantasy football league! 
Previous Weeks: 
Week One, Week Two, Week Three, Week Four, Week Five 
Starts of the Week  
Quarterback:  
Kirk Cousins: Captain Kirk and the Vikings have been off to a rough start this season. They are sitting at 1-4 and towards the bottom of the NFC. Kirk himself has been shaky, with a 64% completion percentage and a touchdown-interception ratio of 8 to 7. However, on Sunday, Kirk will be playing against a weak Atlanta Falcons defense that has allowed quarterback to put up big numbers. Against the Falcons, quarterbacks have averaged 345.6 yards a game and 3 touchdowns.  
Matthew Stafford: The Lions have seemed mediocre so far throughout the season. They are 1-4 and have blown double digit leads in all their losses. Quarterback Matthew Stafford has not been playing great either, with a 60% completion percentage and only averaging 203 yards per game. He also has a touchdown-interception ratio of 8 to 3. But Stafford could have a big game against the Jaguars this week. The Jags have allowed quarterbacks to pass for 284.2 yards a game and a 75% completion percentage.  
Running Back:  
David Montgomery: Ever since Tarik Cohen suffered a season ending injury, David Montgomery has not played well receiving most of the carries. Since the Cohen injury, Montgomery has averaged about 34 rushing yards on 11.3 carries per game and about 3 yards per carry. However, Montgomery has the perfect opportunity to end the cold streak on Sunday when he faces against the Carolina Panthers. The Panthers defense has not defended the run well so far this season. They have allowed running backs to rush for an average of 112.3 yards a game and 1.6 touchdowns.  
Wide Receiver:  
Deandre Hopkins: Since being traded to Arizona this offseason, Deandre Hopkins has been on a tear. Through five games, Hopkins has 45 catches for 528 yards and 2 touchdowns. He has seemed as if he is the best wide receiver in the NFL at some points this season. To add on to how spectacular he has been playing, he will be playing against a Dallas Cowboys defense that has been poor against wide receivers. They have allowed wide receivers to have an average of about 2 touchdowns per game. They have also allowed an average of 13.95 yards per a wide receiver catch.  
Tight End:  
Evan Engram: Evan Engram has had a somewhat quiet start the NFL season. He has not made it into the red zone once so far this season and has averaged only 29.4 receiving yards per game. Nonetheless, the team he will be facing Sunday has not played well against tight ends. The Washington Football team has allowed 12.6 yards per tight end catch. They have also allowed for 5.4 catches and 1 touchdown for tight ends per game. This could end up as a big game for Engram.  
Defense:  
Colts Defense: The Colts defense has played well so far this season. They have held opponents to 17.6 points per game. They have also held opponents to only 266 total yards per game. In addition to that, they will be playing against a Bengals offense that has struggled at times this season. The offensive line play has been atrocious so far. In games where Joe Burrow is sacked 3 or more times, the Bengals are 0-3-1. The Colts have 11 sacks already this season. Watch for a dominant performance by the Colts defense and pray for Joe Burrow.  
Bench Warmers of the Week   
Quarterback:  
Teddy Bridgewater: As predicted last week, Teddy Bridgewater had a good game last week against the Falcons. He finished with 313 passing yards and two touchdowns. He will not be facing against that poor of a defense this week, however. The Bears defense has allowed only 4 passing touchdowns so far this year and have forced 3 interceptions.  
Running Back:  
Kareem Hunt: In place of the injured Nick Chubb, Kareem Hunt has preformed well this season. He is 8th in the league in rushing yards (347) and has three rushing touchdowns. Kareem Hunt is looking like the 2017 version of himself who led the league in rushing. The hot streak could come to an end though, with Hunt facing a terrific Steelers run defense on Sunday. The Steelers have allowed an average of only 51 rushing yards a game and only 3.1 yards per carry.  
Wide Receiver:  
Robby Anderson: Robby Anderson has played as if he was shot out of a cannon this season. He is 3rd in the league in receiving yards (489) and 4th in receptions (36). He has been a great late round pick for many fantasy owners so far this year. However, Sunday may not be the greatest matchup for him. The Bears have allowed only 157.6 yards to wide receiver per game, and only 1 wide receiver touchdown through five weeks.  
Tight End:  
Rob Gronkowski: Gronk has looked like a washed-up version of himself through five games so far this season. He has averaged only 28 yards per game so far this season and only 11.7 yards per reception, which is on pace for his lowest of his career. To go onto that, he will be facing a Packers team that has defended tight ends extremely well. The Packers have allowed 38 yards per game to tight ends and no touchdowns.  
Defense:  
49ers Defense: The 49ers defense looks like a shell of the defense that rocked the NFL last year. This can be highlighted by last week's loss against the Miami Dolphins, where they allowed Ryan Fitzpatrick and the Dolphins offense to score 43 points. Do not expect the defense to somehow fix itself over one week when they will be facing the high scoring Rams offense. The Rams have averaged 27.2 points a game so far and shown that they can blow out teams (37-19 vs Eagles and 30-10 vs Washington Football Team).  
Sources: 
Fantasy Football Scoring Leaders. (n.d.). Retrieved September 21, 2020, from https://fantasy.espn.com/football/leaders?leagueId=0 
Pro Football Statistics and History. (n.d.). Retrieved September 29, 2020, from https://www.pro-football-reference.com/