Fantasy Football Picks: Week 10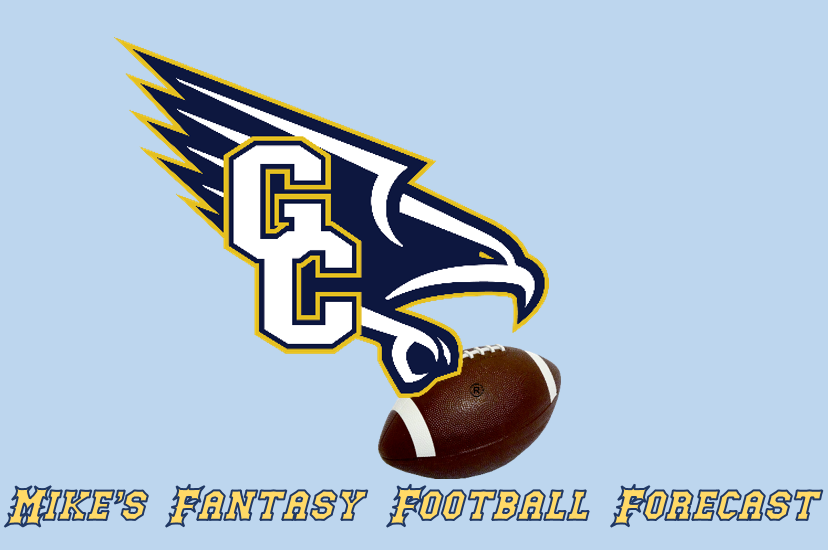 Fantasy Football Picks: Week 10 
Football season is here! And that means fantasy football is here too! For expertly picked quality starters and bench warmers, continue reading below and WIN your fantasy football league! 
Previous Weeks: 
Week One, Week Two, Week Three, Week Four, Week Five, Week Six, Week Seven, Week Eight, Week Nine 
Starts of the Week  
Quarterback:  
Aaron Rodgers: Aaron Rodgers is on an absolute tear so far this season. He has been showing shades of vintage 2011 Rodgers who won MVP. He as averaged 281 passing yards a game on a 67.5% completion percentage and 3 touchdowns per game. This week, he will be facing a weak Jaguars defense that has allowed quarterbacks to explode on them. The Jags have allowed quarterbacks to average 284 passing yards a game and a completion percentage of 70%. In addition to that, they rarely pressure the quarterback, having the least sacks in the league (8).  
Running Back:  
James Robinson: The undrafted running back in Jacksonville has been a breakout star this season. Robinson has had 580 yards rushing and 7 total touchdowns through 8 games this season. He will be playing against a Green Bay Packers team that have played the run atrociously this season. They have allowed running backs to run for 99.5 yards per game and 15 total touchdowns, tied for most in the NFL. Robinson will have a big day Sunday afternoon.  
Wide Receiver:  
Cooper Kupp: Cooper Kupp is on pace to have another monster season this year. Kupp has 527 yards on 48 receptions so far this year. This week, he is playing against a Seattle secondary that has performed well under expectations for this season. The secondary featuring Pro Bowlers Jamal Adams and Shaquill Griffin have allowed wide receivers to catch 176 receptions for 2236 yards and 13 touchdowns. For reference, they are on pace to allow more touchdowns, catches, and yards than the 2013 and 2014 Legion of Boom defenses combined. Cooper Kupp should have a field day Sunday against the Seahawks.  
Tight End:  
Eric Ebron: Eric Ebron has been productive for Pittsburg thus far, having 29 catches for 285 yards and 3 touchdowns. This week he has a favorable matchup against the Bengals. The Bengals have been awful so far defending tight ends this season. They have allowed 545 receiving yards on 46 receptions and 6 touchdowns.  
Defense:  
Eagles Defense: While the Eagles defense has played fine this week, the reason you should play them is the offense they are facing. The Giants offense has been one of the worst offenses in the league this year. The Giants have averaged 18.6 points per game, one of the worst averages in the league so far this year. In addition, the Eagles have been bringing pressure constantly to quarterbacks, having the third most sacks so far this season, 28, and should bring issues to Daniel Jones.  
Bench Warmers of the Week   
Quarterback:  
Russell Wilson: While Russell Wilson is still the frontrunner for MVP, his play has decreased since his Week 5 bye week. In the five games before the bye, Wilson had 1502 yards (300.4 per game) on a 72% completion percentage with 19 touchdowns (3.8 per game) and 3 interceptions (0.6 per game). In the three games since the by week, Wilson has 1039 passing yards (346.3 per game), a 68.75% completion percentage with 9 touchdowns (3 per game) and 5 interceptions (1.6 per game). While those are still great numbers, they are a decrease from the first five games, and it reflects the 1-2 record since the bye week.  
Wilson will be playing against a tough Rams defense on Sunday which could keep the struggles going. The Rams have held opposing quarterbacks to only 217 passing yards a game. They have also held opposing quarterbacks to a mere 64% completion percentage and only 1.125 passing touchdowns per game.   
Running Back:  
Derrick Henry: Derrick Henry! What? Yes, Derrick Henry made the sit list this week. His opponent this week, the Indianapolis Colts, has been among the best run defenses in the league so far this season. The Colts have held opponents to only 62 rushing yards a game, the least in the NFL. They have also held running backs to only 4 rushing touchdowns, tied for second least in the NFL. Henry will struggle this week against the Colts.   
Wide Receiver:  
Adam Thielen: While the Bears offense has poorly played this year, the opposite could be said about the Bears pass defense. The Bears have allowed the 8th least number of yards allowed to wide receivers (1272) and have allowed the least amount of touchdowns to wide receivers (3). While Adam Thielen is a great player and the Vikings offense has surged the last few weeks, Thielen will struggle this week against the Bears.  
Tight End:  
Jonnu Smith: Jonnu Smith has been a top tight end so far this year. Smith has 304 receiving yards and 6 touchdowns on 24 receptions. However, he will be facing against Colts defense that has defended tight ends well this season. The Colts have allowed only 36 yards per game to tight ends, the least in the NFL. They also have allowed no touchdowns to tight ends, the only team to do so.  
Defense:  
Bills Defense: The Bills defense once again, although having 4 takeaways, allowed a large sum of points to be scored. They have allowed 25 points per game, around the league average in the league this season. They will be facing against another high scoring offense this week. The Cardinals have scored 234 points, 6th in the NFL, and have gained 3376 yards, 1st in the NFL.  
Sources: 
Fantasy Football Scoring Leaders. (n.d.). Retrieved November 3, 2020, from https://fantasy.espn.com/football/leaders?leagueId=0 
Pro Football Statistics and History. (n.d.). Retrieved November 3, 2020, from https://www.pro-football-reference.com/