Fantasy Football Picks: Week 12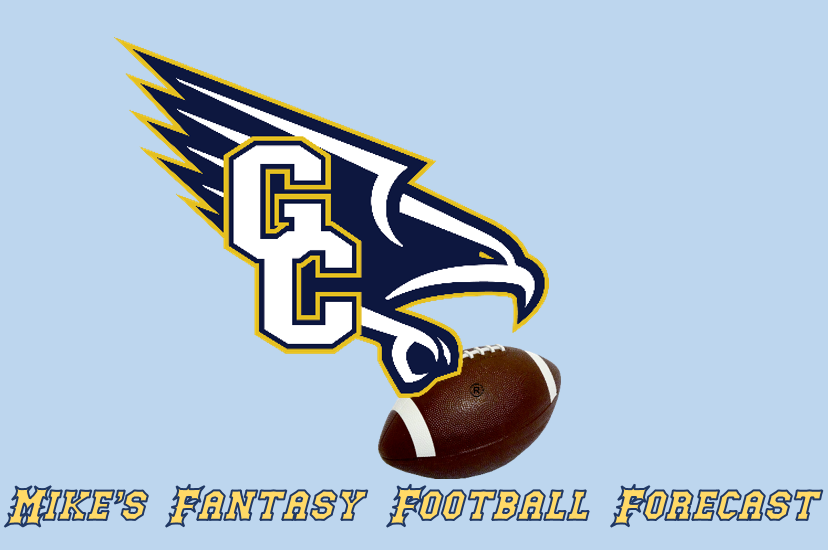 Fantasy Football Picks: Week 12 
Football season is here! And that means fantasy football is here too! For expertly picked quality starters and bench warmers, continue reading below and WIN your fantasy football league! 
Previous Weeks: 
Week One, Week Two, Week Three, Week Four, Week Five, Week Six, Week Seven, Week Eight, Week Nine, Week Ten 
Starts of the Week  
Quarterback:  
Baker Mayfield: Baker Mayfield and the Browns' offense has been mostly run heavy this year. They have the best running back group in the league featuring two pro-bowlers in Nick Chubb and Kareem Hunt. However, this week, they may want to go a little more pass heavy. They are facing the Jaguars who have allowed the 4th most passing yards in the league and the 5th most passing touchdowns in the league.  
Running Back:  
Adrian Peterson: Adrian Peterson, even while at age 35 and being on his 5th team, has been a serviceable back for the Lions this year. He has 389 yards rushing this year and is averaging 3.7 yards an attempt. On Thanksgiving, he will be facing a Texans run defense that has been poor this year. The Texans have allowed 145.8 rushing yards a game to running backs so far this season. Peterson will show no age on the national spotlight this Thursday. 
Wide Receiver:  
Robby Anderson: Robby Anderson may be one of the best free agent acquisitions of the 2020 season. Anderson has 71 catches for 818 yards already through 11 games. He has been an absolute steal. This week, he will be facing off against a Minnesota defense that has holes like swiss cheese. They have allowed wide receivers to have 176.8 yards per game and have 17 total touchdowns, the 2nd most in the NFL. Anderson will have a big day.  
Tight End:  
Evan Engram: Evan Engram has yet shown that one explosive game so far this season, however, that will change and happen this week. The Giants are playing against the Cincinnati Bengals who have not defended tight ends well this year. The Bengals have allowed the 4th most yards to tight ends and are top ten in allowed tight end touchdowns and receptions.  
Defense:  
Dolphins Defense: The Dolphins defense did not show up Sunday against the Broncos, contrary to the performances that they have put up previously. However, this week they will be facing against one of the worst offenses of all time in the Jets. The Jets are last in points per game and yards per game, which his ironic because head coach Adam Gase was hired because of his "offensive genius". The Dolphins defense will put this game away early.  
Bench Warmers of the Week   
Quarterback:  
Lamar Jackson: Lamar Jackson this season has looked anything but his MVP performance from last year. So far, he is on pace to have fewer passing yards, 12 less touchdown passes, more interceptions, 286 less rushing yards, and has a lower completion percentage, touchdown percentage, passer rating, and QBR. These struggles will continue against the Pittsburg Steelers, who are the 2nd best statistical defense.  
Running Back:  
Melvin Gordon: The Broncos signing Melvin Gordon was one of the most puzzling decisions in the offseason. They already had a starting Pro-Bowl caliber running back in Phillip Lindsey. However, Gordon has taken over the starting responsibilities in Denver. He has 523 rushing yards on 122 carries and has 6 touchdowns in 9 games. Albeit he should not be started in fantasy this week. The Saints defense that he will be playing has been very difficult towards running backs this year. Running backs have averaged only 66 yards per game against the Saints, the worst in the NFL. The Saints have also allowed only 3 rushing touchdowns by running backs, the best in the league.   
Wide Receiver:  
Davante Adams: Davante Adams has been a force to be reckoned with so far this season. He has 68 receptions for 847 yards and 10 touchdowns in 8 games. But that dominance may not be the story week 12. He will be facing off against a Bears secondary that has played lights out so far this year. The Bears have allowed the second least number of touchdowns to wide receivers, the third least receptions, and the fifth least receptions.   
Tight End:  
Mark Andrews: As stated in previous weeks, Mark Andrews has been a tale of two different tight ends. One version of Andrews seems like an unstoppable tight end, and then other versions of Andrews have seemed as if he is phased out of the offense. This week, we will get the later. Andrews will be facing against a defense that has held tight ends to the second least number of touchdowns and the third least number of yards.  
Defense:  
Bucs Defense: The Bucs defense as been one the top units this year, a stark improvement from last year's team. One of the main reason's for success is defensive coordinator Todd Bowles, who is one of the best at his job. However, net week they are entering a game that could become high scoring against the Chiefs and Patrick Mahomes.  
Sources: 
Fantasy Football Scoring Leaders. (n.d.). Retrieved November 3, 2020, from https://fantasy.espn.com/football/leaders?leagueId=0 
Pro Football Statistics and History. (n.d.). Retrieved November 3, 2020, from https://www.pro-football-reference.com/