Fantasy Football Picks: Week 5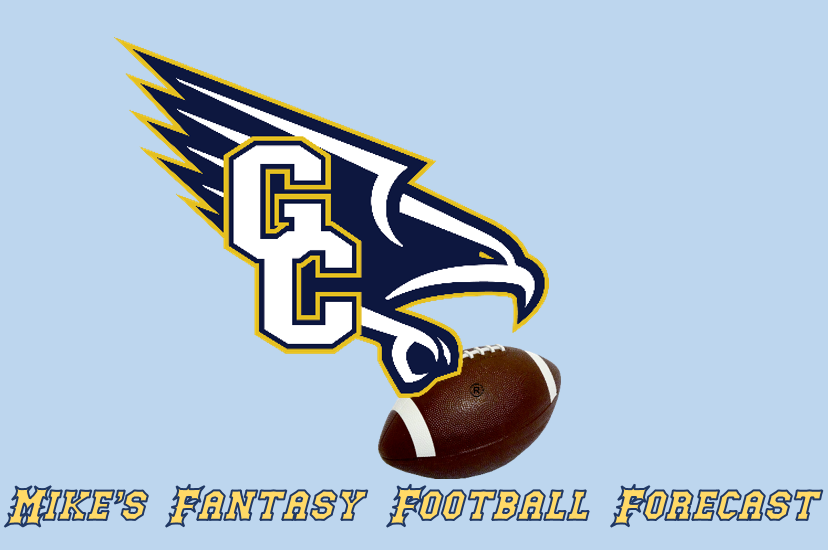 Fantasy Football Picks: Week 5 
Football season is here! And that means fantasy football is here too! For expertly picked quality starters and bench warmers, continue reading below and WIN your fantasy football league! 
Previous Weeks: 
Week One, Week Two, Week Three, Week Four 
Starts of the Week  
Quarterback:  
Teddy Bridgewater: Teddy Bridgewater's first season as a starting quarterback after suffering a knee injury in 2016 has been going well so far. He has passed for 1147 yards and four touchdowns, including a 73% completion percentage. On Sunday, Bridgewater and the Panthers will being playing against an Atlanta Falcons defense who have played poor. The Falcons have allowed quarterbacks to throw 13 touchdowns through four games, an average 3.25 touchdowns per game. They have also allowed for 1415 yards passing, an average of 353.75 yards a game. Watch for Bridgewater to have a big day on Sunday.  
Running Back:  
Clyde Edwards-Helaire: After a strong junior year at LSU, Edwards-Helaire was drafted 32nd overall in the NFL draft to be the lead running back in Kansas City. To say that he has played well would be an understatement. He has 304 yards rushing, which is 6th among all running backs in the NFL. He is rushing an average of 76 yards per game on 17.75 carries per game. It is worth noting that he has only had one touchdown, however he will get at least one on Sunday. He will be playing against the Las Vegas Raiders, who are the worst run defense in the NFL. They have allowed 731 scrimmage yards to running backs and 7 touchdowns.  
Wide Receiver:  
Adam Theilan: Adam Theilan has absolutely balled out so far this year. He has 284 receiving yards and 4 touchdowns through 4 games. The offseason loss of Stefon Diggs has opened some targets for him, with Theilan on pass for more targets in a 16-game season than he had last year. He will playing against a Seattle defense that has played poor thus far this season against wide receivers. They have allowed 94 receptions for 1345 yards and 5 touchdowns. Theilan should have a nice day.  
D.K. Metcalf and Tyler Lockett: In the same game as Theilan are Seattle receivers DK Metcalf and Tyler Lockett. Metcalf and Lockett have seemed to be the best receiving duo in the NFL. They have combined for 701 yards and 7 touchdowns through 4 games so far. They will being playing against a Vikings defense that has allowed 816 yards and 7 touchdowns so far this season. The receiving duo should have a good day against the Vikings. 
Tight End:  
Hunter Henry: Hunter Henry has had a solid season so far. He has hauled in 18 catches for 245 yards. He has not made the endzone so far this season, but that streak should end when the Chargers face up against the Saints, a team who has not guarded tight ends well. Against the Saints, tight ends have gotten 32 catches for 330 yards and 5 touchdowns.  
Defense:  
Steelers Defense: The Pittsburg Steelers defense has looked dominant through 4 games so far. They have held offenses to 14.5 points a game and have allowed only 217.5 points per game. They will be playing against a Philadelphia Eagles team that has struggled mightily on offense, averaging only 21 points per game.  
Bench Warmers of the Week   
Quarterback:  
Tom Brady: In his first season in Tampa Bay, Tom Brady has performed at a high level. He has passed for 1122 yards and 11 touchdowns. However, Brady has also shown a tendency to throw interceptions against quality defenses, with 4 interceptions so far. Brady will be facing against the Chicago Bears defense. This Bears defense has been spectacular against passing offenses, allowing 241.5 passing yards a game and only 1.25 passing touchdowns a game. In addition to that, the Bears also have three interceptions already this year. Thursday night, Brady should have some trouble.  
Running Back:  
Miles Sanders: Miles Sanders has had good season so far, but he will be facing against a strong Steelers defensive line while he has an offensive line decimated by injuries. The Steelers have limited running backs to 30.25 yards a game. They have also limited opponents to only one running back rushing touchdown.  
Wide Receiver:  
Odell Beckham Jr: Odell exploded on Sunday, having 154 scrimmage yards and 3 touchdowns. However, this week Odell will not be playing against the measly Cowboys cornerbacks. Instead he will be facing up against the Indianapolis Colts who have held wide receivers to an average of 126.75 yards a game. This Colts defense also has five interceptions so far.  
Tight End:  
Mike Gesicki: Mike Gesicki has been a hit or miss this football season. Week two against the Bills, Gesicki had 8 receptions for 130 yards and one touchdown. In the three other weeks, Gesicki has had 5 catches for 60 yards and one touchdown combined. Expect more of the later Sunday against the 49ers. The 49ers have guarded tight ends extremely well, holding tight ends to 21 yards a game and no touchdowns.   
Defense:  
Ravens Defense: This may be a surprise pick to some, but it may be best to sit the Ravens defense. Joe Burrow and the Bengals offense has been prolific so far this year in terms of scoring. The Bengals have scored 30-plus points in half of their games. Quarterback Joe Burrow has been slinging the ball around for the last 3 games, having had at least 300 yards and a touchdown in each game. They have also averaged 28.3 points over the last 3 games.  
The NFC Least 
The topic for this week's special section will be the NFC East, which has also been referred to as the NFC Least. The anemic division has a combined record of 1-11-1. That is the worst record a division has in the NFL so far this year. For context, the NFC has a combined record of 11-5. Here is a review of all four teams in the division.  
Philadelphia Eagles: The Philadelphia Eagles being first place in the division is looking like a miracle at the moment. The Eagles record is 1-2-1, which includes a overtime loss to the Bengals where Doug Pederson, author of the book Fearless: How an Underdog Becomes a Champion, elected to punt the ball at the 49 yard line with 19 seconds left in overtime. Quarterback Carson Wentz has not exactly struck fear into the opponents' hearts either, with three more interceptions (7) than touchdowns (4). The offense has not been doing much work, averaging only 21 points per game.  
Washington Football Team: The Washington Football at 1-3, wins the tiebreaker over the Cowboys for second place in the NFC with a divisional win over Philadelphia in week one. It is safe to say that the abysmal quarterback play is the main source of the struggles. Last year's fifteenth overall pick, Dwayne Haskins, is looking like a bust. He has completed only 61% of his passes and has only four touchdowns and 3 interceptions.  He has a QBR of 27.6 and has a touchdown percentage of 2.7%. As of writing,  Haskins has been benched for quarterback Kyle Allen against the Rams on Sunday. To add insult to injury, in addition to the benching, he will not even bet On the other side of the ball, the defense has allowed an average of 28 points per game.   
Dallas Cowboys: The Dallas Cowboys seem to be the team that gets hyped out but never actually produces. Preseason, many projected the Cowboys to be a Super Bowl favorites, but present day, the Cowboys are third in the NFC East at 1-3. The offense does not seem to be the problem, as they are scoring a prolific 31.5 points per game. Rather, the defense is a major problem. They have allowed an average of 36.5 points a game through 4 games, including a game where the Cleveland Browns scored 49 points. For reference, the Browns only scored over 30 points twice last year.  
New York Giants: The New York Football Giants remain the dumpster fire that they have been ever since the 2016 season where they finished 11-5. At the moment, the Giants are sitting at last place in the division with an 0-4 record. Both sides of the ball have not looked sharp at all through four games. On the offensive side, the offensive has averaged only 11.5 points per game. Quarterback Daniel Jones had only thrown 2 touchdowns compared to his 5 interceptions and 3 fumbles. On the defensive side, they have allowed an average of 26 points per game to weak offensive teams such as the Bears and 36 points to a injured 49ers team.  
Sources: 
Pro Football Statistics and History. (n.d.). Retrieved October 6, 2020, from https://www.pro-football-reference.com/ 
Fantasy Football Scoring Leaders. (n.d.). Retrieved October 6, 2020, from https://fantasy.espn.com/football/leaders?leagueId=0