Prom Wear 2022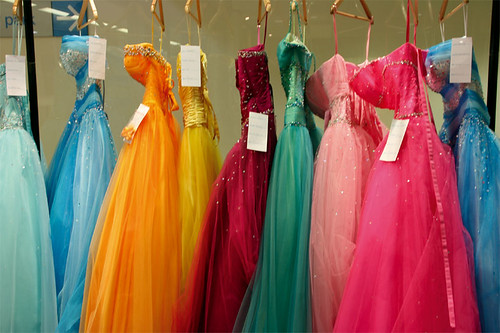 When it comes to prom dresses, there are a myriad of styles and trends so everyone can find the perfect fit. Starting recently, dress designers have focused on the upper part of the dress by using sequins and low-cut necklines. Prom dresses have also included high thigh slits, fluffy skirts, silk material and gaping necklines. However, some styles never go out of fashion, particularly the mermaid design, A-line dresses and ball gowns. You can't go wrong if you keep in mind flattering fits for your physique and personal dress style when you are looking to finalize a new prom dress. You can't have a good time if you don't feel comfortable and confident while in your dress. 
The mermaid dress style follows your natural curves and fits tightly until the knees and then flares out. Similarly, the A-Line dress follows the body's curves but flares out from the hips down. These dresses flatter by  highlighting the body's natural shape in the waist and hips, still featuring a flare. These styles have been popular recently because a lot of girls like the fitted look. Another popular trend is sequined gowns, which make girls stand out from the rest throughout the night. However, these dresses can be a hit or miss because of the risk of looking cheap. 
When it comes to color, a safe option for everyone is going for a black prom dress. You can create a great, mesmerizing look which will flatter your features with a wide variety of fabrics to choose from. However,  many go for bright or neon spring colors. The most dominating dress color has been red because it signifies love and passion. In addition, it has a great appeal and mesmerizing effect. 
What if you're invited to prom but you are not a senior? For some schools, it's an unwritten rule that juniors wear a short dress to senior prom. Regardless, you should still wear what you feel most comfortable in. 
The right choice of dress should be the dress you feel the most yourself in. If you don't know where to start, you should try all colors and styles to maybe find something different that you'll love. You should choose the dress you feel the happiest in and just try to trust your gut, you will eventually find the perfect fit.
Citations:
Brown, A. (2021, January 28). 6 beauty procedures that will greatly help boost your confidence. HOLR Magazine – Millenial Media Company- Fashion, Culture, Lifestyle. Retrieved April 20, 2022, from https://holrmagazine.com/6-beauty-procedures-that-will-greatly-help-boost-your-confidence
The age old question: Short or long for prom. FAVIANA CO. (n.d.). Retrieved April 20, 2022, from https://faviana.com/blogs/glam-gowns/the-age-old-question-short-or-long-for-prom