The Teacher Feature: Favorite Fall Books in the English Department
Do you have a favorite book you like to curl up with during the shortening days of fall? Is it spooky? Does it have a chilling ending? Whether scary or not, I'm sure you're probably eating Halloween candy while reading it! Some of Good Counsel's English teachers shared their fall favorites and hope that students will enjoy them as well! 
Ms. Breen: The Night Circus by Erin Morgenstern 
Every fall, Ms. Breen looks forward to reading The Night Circus. She reported first, "[stumbling] upon the book in the checkout line of a small market where I was grabbing lunch." At the time, she was working as a long-term substitute and decided to read the book during lunch. She immediately adored the novel and described it as "wonderfully escapist and engrossing." The Night Circus tells the story of "dueling magicians" who fall in love despite their circumstances. This book reminds Ms. Breen of fall because "the Night Circus arrives without warning, ushering in a marked shift in atmosphere for those who experience it, much like fall does here." She enjoys how the novel focuses on "enchanting" places and food and describes it as a "pretty appealing balm for end of quarter malaise."
Mr. Collins: Dubliners by James Joyce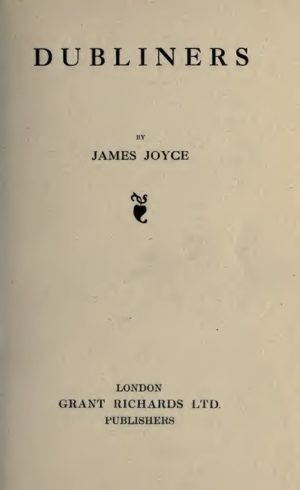 At the beginning of the school year, Mr. Collins enjoys teaching Dubliners to his classes. He describes "teaching it right as the exciting early days of the school year gave way to the relentless grind was always a special time in my English class. Not for the students, of course." Dubliners, a collection of short stories, "very loosely traces the 'life' of a Dubliner." It is set in the early 1900s, during the "creeping twilight of autumn as the days get shorter and colder." The stories begin in early childhood and continue through old age. Mr. Collins appreciates how the ending "[culminates] with a grand coda that ties together these moments of life in a startling realization about the nature of the modern world and our self-delusion of where we fit into it." 
Mr. Curtin: Dracula by Bram Stoker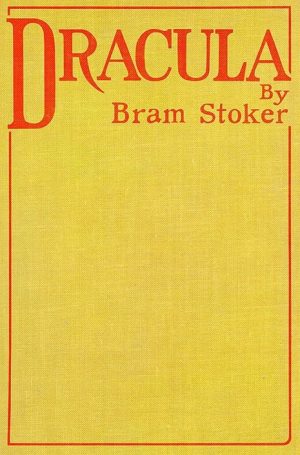 Mr. Curtin delights in reading Dracula in the fall, a Halloween classic, telling the story of Jonathan Harker, who visits a castle in England and later discovers that the count who lives there is a vampire. Mr. Curtin likes how it is "told as a series of letters, which builds the suspense by limiting the amount of information we have access to at any given time." He is interested in how "we only know what [the characters] choose to tell each other." 
Mr. Durkin: The Legend of Sleepy Hollow  by Washington Irving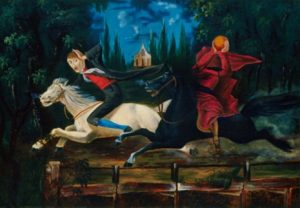 As a child, Mr. Durkin grew up with The Legend of Sleepy Hollow, and he says that it "still has its same appeal and entertaining value for me to this day." The story tells the tale of "the headless horseman," a "demonized haunted spirit" who "terrorizes and torments" a New England town during Halloween. Mr. Durkin likes how it connects to history, derived from a fable and passed down orally for many generations. He finds it interesting that "there is more to 'the headless horseman' and the character is interpreted in several different ways depending on how it's reproduced." 
Mrs. Kerkhoven: Doctor Zhivago by Boris Pasternak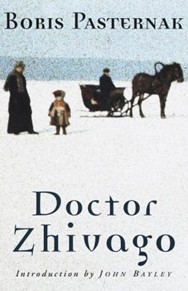 Although Mrs. Kerkhoven usually reads it in the winter, Doctor Zhivago is one of her favorite books that she reads every year. This novel of "500 pages of awesomeness" tells the story of Yuri Zhivago's life during the Russian Revolution in the early 1900s. However, Mrs. Kerkhoven mainly enjoys reading novels and listening to podcasts about true crime during the fall. She believes that "October is the perfect time to delve into the mysteries that still linger surrounding particular cases." She is currently reading Lost Girls: An Unsolved American Mystery by Robert Kolker. Mrs. Kerkhoven is "fascinated by this case because it's relatively recent, and I appreciate Kolker's focus on the victims as human beings, and his general commentary on how the internet changed the landscape for human trafficking." 
Ms. Neugebauer: Rebecca by Daphne du Maurier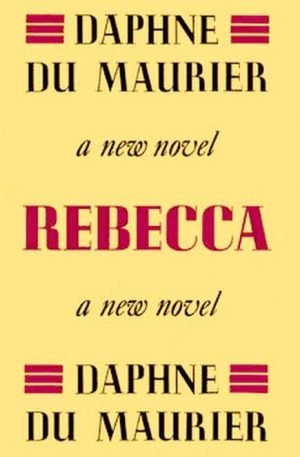 Rebecca has been a part of Ms. Neugebauer's life since her childhood. She watched the black-and-white movie version with her mother, and it was always one of her favorites, even though she likes the book better. Since Ms. Neugebaeur's mother passed away this summer, Rebecca has a lot of important memories attached. It was also her "first summer reading assignment for [her] freshman year of high school at Mount de Sales." Rebecca tells the story of a woman who marries a widower but later finds out that he and his house are haunted by his deceased first wife and is a "great spooky read." Ms. Neugebauer likes how "the story is a slow burn, and you don't even realize until halfway through the book that the main female character isn't named." She also praises its great imagery, dialogue, and sense of mystery.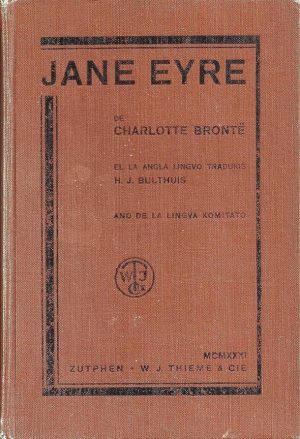 Ms. Silva: Jane Eyre by Charlotte Brönte 
Although Jane Eyre is a spooky read, Ms. Silva likes it best because of its "feminist heroine." Jane Eyre follows the main character's life, who the book is named after, and discusses her life at Thornfield Hall. Ms. Silva enjoys how Jane is "in control of her own destiny" because it is unusual for the time period the novel was set in. She also likes the fire imagery present throughout the novel. 
Whether you're looking for a Halloween classic or a spooky tale, hopefully, these suggestions will give you something to look forward to as you read on a chilly fall night!