The NFL and COVID-19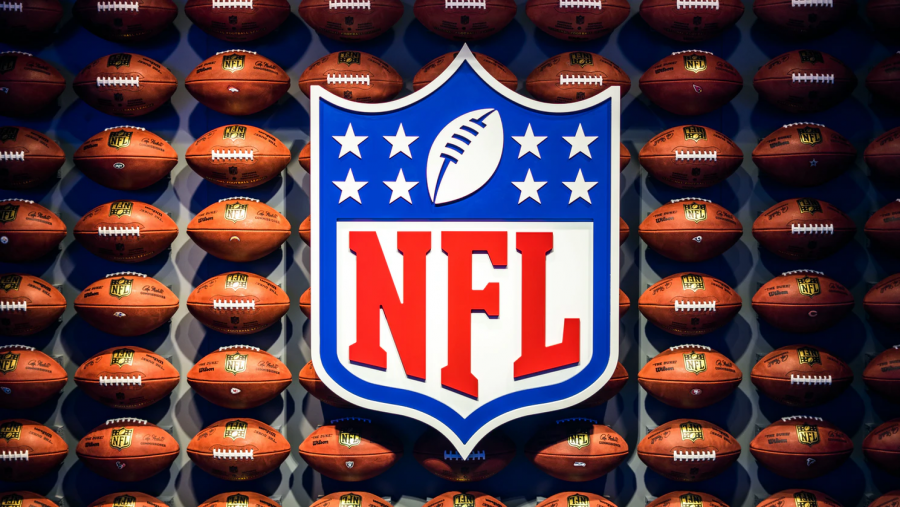 As we all know, the fight with COVID-19  has been an uphill battle. As we enter the second half of the NFL regular season, it is evident that this year has been much different than any other year in NFL history. From empty stadiums to canceled games, it's safe to say this season has been one of unpredictability and uncertainty. Join me as we dive into the in-depth impact COVID-19 has had on teams, players, and fans.
All thirty-two NFL teams were forced to have a condensed training camp, which usually is a few months but was shortened to a few weeks of practice and zoom calls. This is a crucial period because teams can organize training to prepare the players for the physical toll the 16 week season will have on their bodies. Training camp is a critical component of injury prevention and safety for players. It is also a time when players can learn plays and become accustomed to how things will be in the games.
In addition to not having as long of a training camp, there was also no preseason. Preseason is the vital four-week span where each team plays a total of four exhibition games. In these exhibition games, rookies, new players, and the entire team, in general, have the opportunity to get a feel for playing together. All players get a chance to play at some point in the games. It is an essential measuring tool for coaches in assessing who the best guys are and who will eventually make the final 52 man roster. However, this year, organizations had to use their best judgment as to who should make the roster. This had a significant effect on the less talented players trying to make the team because preseason is when they can make a name for themselves. Still, since there wasn't one, many players did not have the chance to showcase themselves the way they wanted.
On the other hand, many players who were fortunate enough to make the team without a preseason were then thrown right into the action in week one of the NFL season.  This situation gave the players no real-time to get used to the live competition. For some, the lack of preparation was evident in their lack of production. Still, for many stars like Patrick Mahomes and Derrick Henry, it was like they picked up right where they left off last season.
While many players did not get their shot to make an NFL roster this fall, many others will be missing the season for different reasons. Sixty-six players of this category are missing out on the 2020 season. But it isn't because of a lack of preseason or games or a lack of opportunity. These 66 players were on NFL teams last year but have opted out of this year's season due to COVID-19. Players at high risk and opt-out can make up to $350,000, and players who cannot make up to $150,000. Some big names include C.J Mosley, Patrick Chung, Dont'a Hightower, and Damien Williams. One player, in particular, is Damien Williams. Williams is a talented running back for the Kansas City Chiefs who was critical in helping his team win their first Super Bowl in fifty years. The Kansas City star was highly considered to be the Super Bowl MVP, but he was snubbed after his 17 carries for 107 yards.
Williams' reason to opt-out was solely based on one reason: his mom. His mother currently has cancer. At the time of his decision, she had been recently diagnosed with stage four cancer. No matter how tempting a second run at a super bowl may have been, his mother is all that matters to him. Keeping her safe and seeing her at any time during an emergency was essential to him. He knew that playing this season with the highly infectious and fatal disease of COVID-19 would potentially risk that. His mom told him that she supported any decision he made. Still, in the end, he chose the certainty of being able to take care of his mother rather than putting her health in jeopardy. Many players, coaches, and even fans respect this decision and send their prayers out to Williams and his mother. It was a tough decision for him to put his career on hold, and he has gained the respect of thousands of people throughout the world. The Chiefs organization was one hundred percent understanding of his decision and respected it as well. However, many NFL fans are skeptical if Kansa City will give him another shot on the team next year if he decides to return. In question, the Chiefs drafting of Clyde Edwards-Helaire, a rookie running back from LSU, in this previous year's draft in the first round. Helaire has had an impressive rookie year, and just a few weeks ago, the Chiefs signed the former pro bowl running back Le'Veon Bell. After all, the NFL is a business, and many hope Williams will have the chance to have a spot on the team, but at this point, it is uncertain if that is something the Chiefs will be willing to do. It goes to show what an astronomical impact COVID-19 has had on the individual teams and players themselves. I certainly respect his decision and would be disappointed if the Chiefs did not make room for him on the roster next year if he decides to return.

Loading ...
Lastly, that leaves millions of NFL fans across the globe. Out of the fourteen games in week ten, only five were allowed to have fans. No teams are allowing full capacity, and the highest so far is twenty percent, which belongs to the Miami Dolphins. With that said, millions of fans this year won't see their teams play live in action this year. Can you imagine how some of the players must feel playing with no fans at all? It definitely must have been an enormous adjustment. However, the single fact that a 2020 season was able to happen at all has fans raving. For some football fans, this is because they get to play their beloved fantasy football, and for others, it is because they get to see their favorite teams compete week in and week out.  It appears that football fans have been delighted with the way the NFL has handled COVID-19 and are looking forward to watching their teams suit up on Sundays more than anything.
Sources:
–https://www.espn.com/nfl/story/_/id/29533526/players-opting-2020-nfl-season-coronavirus-concerns-tracking-full-list
–https://www.espn.com/nfl/story/_/id/29560047/chiefs-rb-damien-williams-opting-2020-season
–https://sports.nbcsports.com/2020/11/15/which-nfl-stadiums-will-allow-fans-in-week-10/