The Robots are Coming? The Robots are Here!!!
A Look at Good Counsel's Robotics Club
Hannah Phan, Talon Writer
October 24, 2019
Hang on for a minute...we're trying to find some more stories you might like.
Are you interested in robots? Want to join a robotics competition? Or improve teamwork and building skills? Our school's Robotics Club has all of those great opportunities and more!
"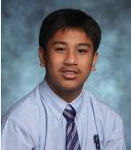 I like the robotics club because it brings out the creative and imaginative side of me. "
— Andrew Rapisura '23
Robotics Club, held in room 219 every Tuesday after school until 4:00 pm, is a gathering of students who are interested in learning about and working with robots. Students, under the watchful eye of moderator Dr. Turcan,  learn how to create and assemble robots, along with being allowed to enter the Vex Robotics Competition.
To create a competition-ready robot, creativity and problem-solving skills are essential. Even a robot that is made just for fun will require out of the box thinking. Being in the robotics club will significantly develop these skills as you progress in assembling your robot.
"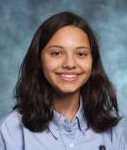 I like that it gives us a step-up in our STEM careers. And it's fun. And it builds new relationships. "
— Sophia Alves '23
In the robotics club, you will work in teams, whether or not you are building a robot for fun or for participating in a competition. Working with others allows students to strengthen their leadership skills and promote cooperation with others. If you have not considered Robotics Club yet, open your mind to it, since it will improve a wide range of skill sets.