What You Should Be Binge Watching: Winter Break 2017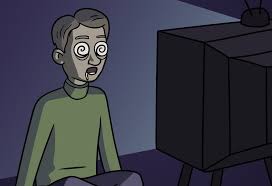 Hang on for a minute...we're trying to find some more stories you might like.
Now that studying for midterms is over, tis the season to finally catch up on all of your favorite shows!  If you have no idea what shows you should be watching or you need something to fill your time while school is out of session, get ready to be obsessed with these ten shows:
"The Crown"
Many of us have a fascination about what happens behind the closed doors of Buckingham Palace, especially with all of the buzz around the Meghan Markle and Prince Harry wedding next spring. This series provides an inside look at the early reign of Queen Elizabeth II, who ascended the throne at age 25, and the many events which took place during the 20th century. The romance, political rivalries, and more will further your on- and off-screen obsession with the royals and the most famous monarchy in the world.
"Stranger Things"
This retro teen sci-fi show has returned to Netflix for a second season. The series of extraordinary events that unravel after a 12 year old boy goes missing in a small Indiana town will keep you glued to your TV. With the intrigue built upon in Season 1 by supernatural forces, the characters search for answers and discover mysteries involving secret government experiments. Get ready to explore the repercussions of the events that really happened in Hawkins, Indiana.
"Big Little Lies"
The scenic beachfront town of Monterey, California hosts this comedic yet dark tale of mischief and murder. Amongst this seemingly perfect community of rich husbands, lovely stay-at-home mothers, beautiful children, and lavish homes lies rumors and secrets dividing the town and relationships within. The three main mothers of Monterey tell the narrative through their eyes and expose the truths of fractured relationships, parenting, and myths about societal perfection.
"Game of Thrones"
If you haven't heard of this show, then chances are that you have been living under a rock. Game of Thrones mostly takes place on the mythical continent of Westeros which is divided into sub-kingdoms, similar to fifteenth century England. Several powerful families fight for control of the Seven Kingdoms, but as conflict erupts in the kingdoms of men, an ancient enemy rises once again to threaten them all. The tumultuous political dynamics between opposing houses and realms as well as complex family relationships will make you feel like Jon Snow–we all know nothing about what is going to happen next. Catch up because…Winter is coming.
"Freaks and Geeks"
You may be wishing this series received a second, third, and fourth season after finishing the 18 episodes in two days. Unlike most teen American comedies, this one accurately portrays the funny and sometimes sad unfairness of adolescence. Set in the 1980s, this comedy does not strive for rosy outcomes, but a reality that opposes the world of wish fulfillment in most primetime television. Get ready to wonder why there was not a change.org petition for another season.
"Law & Order True Crime: The Menendez Brothers"
Similar to FX's "The People v. O.J. Simpson: American Crime Story," NBC follows the story of a trial occuring around the same time in the late 80s and into the 90s. The Menendez brothers were framed by the media to be greedy rich boys who killed their parents for their inheritance. After watching all 10 episodes of the series, you may find yourself changing your opinion and questioning whether or not the brothers are truly at fault and justly punished for their convicted crime.
"Superstore"
This NBC comedy follows a unique set of employees at the megastore Cloud 9. The plot may appear boring on surface level, but it's the oddball cast of workers who really shouldn't be working there that makes this comedy hilarious. How the Cloud 9 team tackles the day-to-day problems of working in a supersized chain store, such as riot causing sales, dead employees trapped in the store walls, and shoplifters, will leave you hoping this is not how the employees at Costco really act while you aren't watching.
"Riverdale"
Based on the Archie Comics, this series explores the darkness behind the seemingly picture perfect town of Riverdale. The first season revolves around Archie Andrews' life and his gang of friends as they attempt to discover who is at fault for the supposed drowning of quarterback Jason Blossom on the Fourth of July. The lurking mystery about the recent tragic death, takes Archie and his friends on a subversive journey revolving around the darkness beneath their small town of Riverdale. With the show nearing return next January, catch up to its Season 2 mid-finale cliffhanger so you can be aboard for the continuation of this mysterious adventure.
"House of Cards"
Sick of watching the political drama occurring in our country on the news? "House of Cards" is a great alternative. This political thriller follows a cold-blooded politician and his attempt to attain power with his ruthless wife by his side. The whole series is about the power struggle, greed, and manipulation that occurs in politics. If you have not taken a government and politics class yet, this show will teach you a little more about how our government works and the corruption that follows some with political power.
"This Is Us"
Warning: If you attempt to binge watch "This Is Us," the side effects include, but are not limited to, crying for three days after and post traumatic show disorder. The generational story of the Pearson family unfolds this emotional drama, switching from past to present day and revealing family secrets, heartbreak, triumph, and love. You'll be wishing you were a part of the Pearson family clan.