An Inside Look on Fencing
The Princess Bride, Star Wars, The Three Musketeers—who doesn't love a good sword fight? But is it really as simple as click-click-clicking back and forth? Not so—many sword fighters have order and rules. It's like playing a live-action game of chess. Your mind is far mightier in fencing than the swing of your sword. Here are a few baseline facts and rules: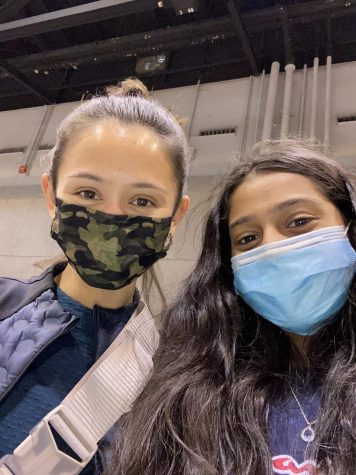 Who invented Fencing?
The Italians and Germans both claim to have invented Fencing. The most well known German fencing masters came together to create the first guilds in the 15th century, the most notable being the Marxbruder of Frankfur.
What was Fencing Used for?
Fencing has a long history and was practiced in ancient societies for both conflict and self-defense. Around 3,000 years ago, the earliest swordsmanship artifacts were discovered in Egypt. Sword fighting skills were refined by the Egyptians, who utilized them for both dueling and warfare.
Where do you Fence?
A fencing bout or match takes place on what is called a "strip" or "piste", about 14 meters long and 2 meters wide.
You also can practice/ train in a fencing club. Where you pay the small fee where you play against other members and inductors.

When Does Fencing Season Start?
US Fencing's season runs from September to July. Different ability level tournaments are held by each division of the local fencing organizations (also known as "clubs").
Why?
Fencing enhances your physical, mental, overall coordination skills.
Fencing enhances your coordination, speed, agility, and strength while keeping you physically active.
How Can I Getting into Fencing?
So you want to fence. If you are ready to begin your daring fencing career, against the most fiercest opponent on the planet, here are some ways to start. Here are some fencing clubs in the DMV area.
Capital Fencing Academy (Bethesda,MD)
Elite Fencing Academy (Springfield,VA)
Royal Fencing Academy & Club (Gaithersburg, MD)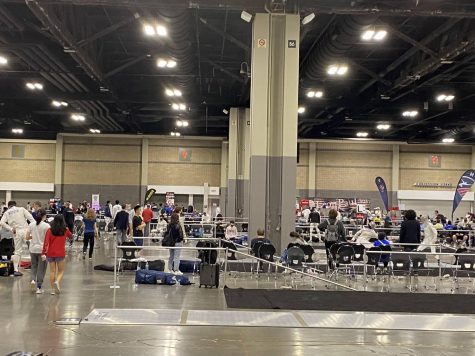 Sources:
Origins of the Marxbrüder fencing guild – Historical Fencer
The History of Fencing
What is Fencing?
Tournament Guide – West Coast Fencing
Why Should I Start Fencing?