Today's Most Popular Musicians: Will They Stand the Test of Time?
Artists and songs of the past helped shape modern pop culture. Some songs have withstood the test of time and are still loved to this day–tunes like "Bohemian Rhapsody" and "Hey Jude" are now considered classics. When thinking about the legendary musical artists behind them, artists like Michael Jackson and Elvis Presley come to mind. They were popular during the height of their career and have since become household names. Which popular artists today will become legends in the future? Whose music will withstand the test of time? 
Here is a list of some artists whose music has an excellent chance to become classics.
When selecting these artists, the priority was not to look for whose music dominates the charts but who had the best sound with some substance that also does an excellent job of reflecting the current times— observing how these artists fared on the charts, reading their lyrics, and checking for a story instead of boasting or mindless lyrics.
These artists were evaluated based on five criteria:
How popular are they?

What is their music about? 

How has their music and sound changed over time?

How has their popularity changed over time?

How versatile is their sound? 
Dua Lipa
At the bottom of the list is Dua Lipa. Dua Lipa is a newcomer to the music industry, but she has already made her mark with her unique spin on dream pop music, with some of her songs having an older feel to them. Her popularity has sustained thus far.
Nicki Minaj
Nicki Minaj is a popular rap artist, and many people enjoy her music. She has made many chart-topping hit songs. Minaj can rap on just about any beat and sings a little, too. However, when reading the lyrics of her most famous songs, they all seem to be about the same thing: herself. It can get boring to hear the same things in different songs over and over again. That being said, she is well known and well-liked, and she has many fans. 
Justin Bieber
Next on the list is Justin Bieber. Many people were first introduced to him as an artist in 2010 with his hit song "Baby." His popularity has waxed and waned over time, but he always manages to make comebacks. His sound has changed over the years, but many of his fans from the "Baby" era are still fans today. He has made many popular songs, including "Yummy," "Sorry," and "Love Yourself," all of which have different sounds, proving his versatility.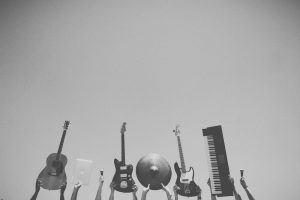 Bruno Mars
Bruno Mars has met with success in R&B soul music. He has a strong voice, and his songs often make you want to get up and dance or sit down and cry. His popularity has sustained over time, with hits like "24k Magic" and "When I Was Your Man." 
Harry Styles
Harry Styles has become more prevalent in recent years since his self-titled debut solo album in 2017, two years after the split of One Direction, his claim to fame. His albums have gained the attention of many because of his switch from pop music to soft rock music. Some of his songs tell stories, and others describe feelings. Fans have found those kinds of songs refreshing to hear. 
Lady Gaga
Lady Gaga was considered by many to be a cultural icon of the 2010s. She gained attention with her unique mix of country, electronic dance, pop music, and outfit choices like the infamous meat dress. Her singing voice is strong with a bit of raspiness and has attracted many fans. Her song genres change from album to album and even from song to song, which helps her stay fresh.
Ed Sheeran
Ed Sheeran needs no introduction. He's a wildly popular singer with many hits like "Shape of You" and "Perfect." Though many of his songs sound similar, he does have some versatile songs of different genres and popular collaborations with other artists. His fame has slightly decreased recently, but the quality of his music remains the same.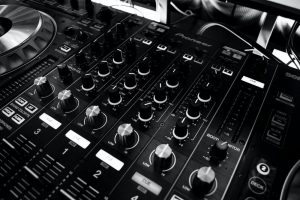 Kendrick Lamar
At 33, Kendrick Lamar is considered one of the greatest rappers of his generation. Since his debut in 2012, he's made hits such as "Humble" and "DNA" and has a large fanbase. Lamar made history in 2018 as the first rapper to win a Pulitzer Prize, with a unanimous decision. This accomplishment proves his songs have substance and are not just about himself, the things he has, and his problems, as many rap songs tend to be. When reading the lyrics to "DNA" from his Pulitzer Prize-winning album, it feels suggestive of poetry, not an average rap song.
Beyoncé
Beyoncé gained recognition through the girl group Destiny's Child but has since then skyrocketed to the top of the music industry, considered by some to be "music royalty." All of her albums have been successful–each of them having produced hits. She has reinvented and popularized new styles of music, such as rap singing. Beyoncé has also become a successful businesswoman. She boasts 28 Grammys and over 179 million Instagram followers–Beyoncé is already a household name, and she's not even forty yet! 
Sources
Top 20 Artists of 2020. (n.d.). Retrieved May 13, 2021, from https://musicobserver.com/top-20-artists-of-2020/ 
Instagram. (n.d.). Retrieved April 27, 2021, from https://www.instagram.com/beyonce/
Kendrick Lamar's 'DAMN.' Wins Historic Pulitzer Prize In Music. (n.d.). NPR. Retrieved April 27, 2021, from https://www.npr.org/sections/therecord/2018/04/16/602948758/kendrick-lamars-damn-wins-historic-pulitzer-prize-in-music