Falcons Doing their Part: GC's Impact on the Environment
In the midst of the climate crisis, Good Counsel has been making an effort to help the environment. Even during the pandemic, our faculty, staff, and students continue to make Good Counsel more sustainable in multiple ways—the solar panels on Good Counsel's roof power the school every day, and the plates and napkins we eat lunch off of are made from sugarcane leftover from the sugar-making process. Every morning and afternoon, buses take students to and from school. There are recycling bins in every classroom and throughout the hallways that encourage students to recycle paper and plastic. When students clean desks at the end of every period, they use an eco-friendly cleaner containing only hydrogen peroxide and water. Every day, even if we don't notice it, Falcons are helping the environment. 
The most important achievement Good Counsel has made toward environmental sustainability is becoming a Maryland Green School. The Maryland Green School Program, sponsored by the Maryland Association for Environmental and Outdoor Education, promotes school sustainability and educates students about environmental health. In Maryland, 33% of all schools have a Green School Certification, and about 1 million students are learning in a Green School.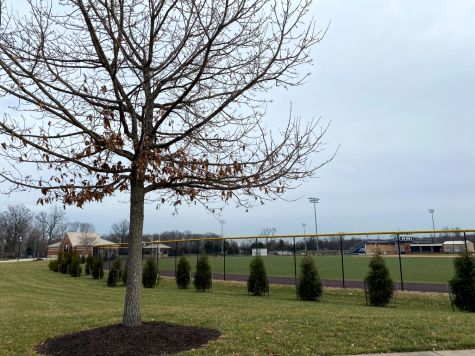 With the application process led by our environmental science teacher Mrs. Bechtol, Good Counsel received initial Green School certification in 2015, was recertified in 2019, and is due to recertify again in 2023. If Good Counsel continues to be recertified every four years, in 2027, we can then apply for Sustainable status. To earn certification, schools must document all changes that they make to become environmentally friendly. Mrs. Bechtol, who is in charge of keeping this documentation at Good Counsel, describes the Green School certification as a "school-wide effort that is only obtainable with the involvement of many adults and students in our community."
Changes to become more environmentally friendly are based on four sustainability goals. The goals that Good Counsel has chosen are energy conservation, habitat restoration, solid waste reduction, and structures for environmental learning. The top 5 changes that Good Counsel made to achieve Green School certification were: 
Installing solar panels

Converting to LED lighting

Switching to reusable tableware (although the GC cafeteria is using disposable tableware now due to COVID-19)

Increasing biodiversity on campus

Celebrating the environment through the Annual Stewardship Mass
The Good Counsel cafeteria has assumed a significant role in this effort.
By transitioning to reusable tableware, we have significantly reduced our non-biodegradable waste. The cafeteria also switched to using local produce, cage-free eggs, and antibiotic-free meat. Mr. Abernathy, Senior Food Services Director with SAGE Dining, stated that the Good Counsel cafeteria "strives to keep our planet healthy while feeding the students, faculty, and staff delicious meals each and every day." 
Some specific projects that GC students have participated in include making bird feeders, raising and releasing monarch butterflies, and planting trees. Students taking environmental science classes visit the Chesapeake Bay Foundation's Phillip Merril Center. The Service Learning class plants bay grasses at the Chesapeake Bay Environmental Center annually. Over the past few years, the Good Counsel community has become more environmentally aware and has made changes to become more sustainable.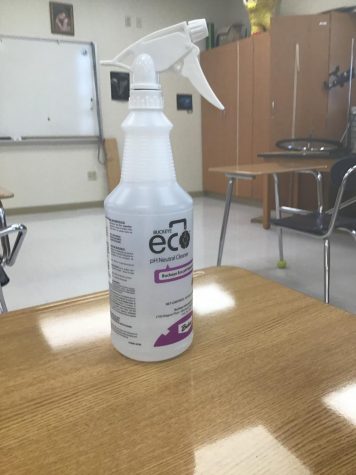 Good Counsel looks to continue environmental projects in the future. One exciting program the cafeteria is excited to participate in is a Montgomery County composting program. When the program starts later this year, the cafeteria will use food waste and biodegradable tableware—which are currently the plates and napkins—to make compost that will be distributed to various places throughout the county, such as parks, nurseries, and flower beds. Through this project, Good Counsel will continue to become more sustainable in years to come. 
Part of the Green School Program aims to encourage students to help the environment in their day-to-day lives. Students can join environmental clubs such as Eco-Monsters or take an environmental science class at Good Counsel. Outside of Good Counsel, students can car-pool, recycle, eat more environmentally-friendly foods, learn new things about the climate crisis, and volunteer with organizations that help the environment. According to Mrs. Bechtol: "Even small actions can have a huge impact".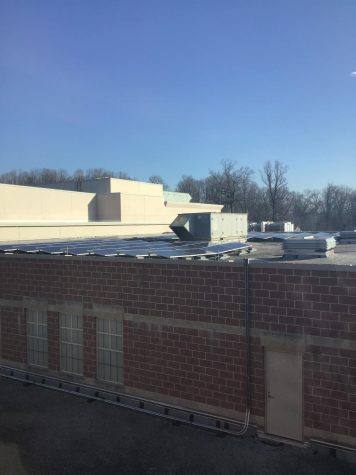 From installing solar panels to using biodegradable tableware, the whole Good Counsel community has made a great effort toward sustainability. Together, our efforts have resulted in a positive impact on the environment. Some of our standard processes have been adjusted due to the COVID-19 pandemic, but we have still prioritized the earth. In the words of Mrs. Bechtol, "this year has had its challenges, and we haven't been able to focus on our green efforts as much as usual, but it is still important work, and things are still happening!" Good Counsel has made a considerable effort to give back to the environment over the years, and it has paid off. We have earned our Green School certification and completed many important projects to become more sustainable. However, we still have so much more to do. Together as a community, let's strive to become even greener in the future.