Life in Quarantine: Prison or Paradise?
It's hard to believe that three months ago, we were walking down Good Counsel's halls. For many, social distancing has been a challenge. We can no longer go shopping, eat out, play sports, go to school, go to work, the list goes on and on. Life as we know it has changed dramatically. Quarantine has produced both positive and negative outcomes.
Quarantine, to say the least, is painfully quiet. The hustle and bustle of daily life have transformed into a time of idleness and reflection. However, life's necessities, such as school and work, have continued. Learning in classrooms became learning at the kitchen table. Working in cubicles became working on couches.
"
Corona is destroying dreams."
— Marlene Deufert, GC International Student
Good Counsel's distance learning has been quite challenging. For many, turning in daily assignments by 5 o'clock sharp felt demanding, especially under these strange circumstances. This "time crunch" brought on additional stress and caused various students to miss some meals. The motivation to complete each assignment and the discipline of attending Zoom was difficult as well. Luckily, the approval of teachers on receiving assignment extensions was common and greatly appreciated.
In the beginning, quarantine seemed manageable; one might even say rewarding. In the eyes of optimists, this period of staying home appeared refreshing. Quarantine provided opportunity. Opportunities for improving one's lifestyle as well as learning new hobbies were presented. You could finally accomplish every home improvement that you've ever put off. Furthermore, this situation enabled families to spend quality time together and catch up on lost time.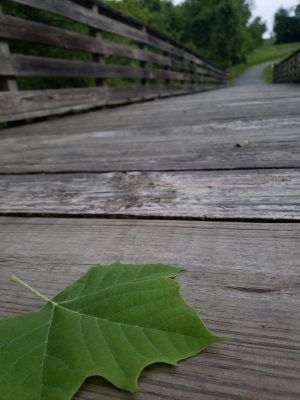 Early into quarantine, I asked some of my fellow GC classmates for their opinions on quarantine.
Marlene Deufert, GC's only German international exchange student, voiced her opinions passionately, "Corona is destroying dreams…" Many international students like Marlene are feeling robbed of their American experience, especially if their exchange is only a year.
Of course, most students agree as they find quarantine to be a prison. GC CrossCountry star, Isabella Sauro, expressed her feelings saying, "The vibe is so bad." Other students feel that safety comes first and if quarantine is necessary, so be it. GC Rugby athlete, Otto Troxler, explained, "If we as a community do our part, then we together can be safer and back to normal…" There's one question that makes or breaks quarantine. Will, our time in solitude, bring Covid-19 to a swift end, and what's on the agenda for the upcoming school year? Time will tell.
Overall, quarantine has been a roller coaster in the worst yet best way. Whether it's prison or paradise, I'll let you decide.