Fantasy Football Picks: Week 15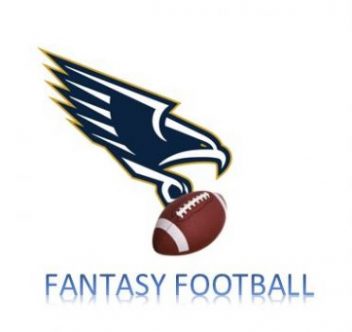 Connor Amato, Sports Editor
December 11, 2019
Welcome back to the Talon's weekly fantasy football picks. In week 14, there were a lot of high scoring, down-to-the-wire games. As most fantasy playoffs have now started, it's time to make the final adjustments to bring your team to the championship. Keep reading to find which players will be the stars in Week 15.
Waiver Wire QuarterBack: Gardner Minshew (5.4% Rostered)
If your team is in need of a quarterback, Minshew is the one to pick up in Week 15. He goes up against the Raiders Defense, who allowed Ryan Tannehill to get 27.5 fantasy points. Minshew, with the starting quarterback position on the line, will be able to put up a similar performance.
Waiver Wire Running Back: Rex Burkhead (13.3% Rostered)
You may be skeptical to start a third string running back, but last week, Raheem Mostert, a third string running back, scored 22.8 points. Burkhead is a good back who is often on the field in the red zone. This means he always has the possibility to score a touchdown. Also, he plays the Bengals, which will only increase the chance that he makes a big play.
Waiver Wire Receiver: A.J. Brown (31.3% Rostered)
Mike Evans has been injured and will likely miss the rest of the season. If he was in your fantasy team, or if you desperately need a star receiver, A.J. Brown is your man. He averages 8.8 points a game this season, and is surprisingly only taken in 31.3 percent of leagues. He is also worth a trade if you had Mike Evans or Devante Parker (also injured) and need a star receiver.
Waiver Wire defense: Buccaneers' Defense (6.9% Rostered)
The Buccaneers' defense is surprisingly good compared to their record. They have had a few dominating performances, and have upset multiple teams this season. They are a great pickup for defense in Week 15 as the Lions' offense has seen setbacks.
Must Starts
Ryan Tannehill: Tannehill was on fire in week 14, bringing the Titans to a 42-21 victory against the Raiders. Tannehill may be around to stay or may return to mediocre by the end of the season, but it is very improbable that his streak of playing amazing ends against the Texans who always seem to make divisional games into exciting high scoring games.
Kenyan Drake:
Drake has taken over the starting position from David Johnson on the Cardinals. He has not seen the best fantasy numbers yet, but this will change when the Cardinals take on the Browns, who allow running backs a lot of fantasy points.
D.J. Chark: Chark has been a decent fantasy player this season, but he is barely making the numbers a starting receiver would make. Despite his lack of star-like numbers, he is a must start in Week 15 because he is going up against the Raiders' defense that gives up a lot of fantasy points to Recievers.
Sit these players
Josh Allen:
Josh Allen is a great fantasy quarterback thanks to his ability to run and pass. However, in Week 15, the Bills face the ballhawking Steelers' defense. Allen is still a young quarterback, and the Steelers have shut down efforts of other young quarterbacks such as Kyler Murray and . So, for this week, sit Allen.
Tevin Coleman: In the past few weeks, Raheem Mostert has taken hold of the 49ers run game. Coleman, once the star of the trio, is no probably the least valuable fantasy-wise. With Mostert taking over most touches, and Brieda catching passes out of the backfield, Coleman is seeing less and less action.
Tyreek Hill: Tyreek Hill was once the best fantasy wide receiver in the league. However, recently, he has not been able to produce his amazing numbers of last year, and he is averaging only 4 points per game since week 11. Until he proves that he is still the fantasy star he used to be, Hill should be on the bench.
Matchup of the Week: Giants Versus Dolphins
This game features two of the worst defenses in the league going head to head. This means there will be plenty of big offensive plays and opportunity for fantasy points. Although there are not many stars on these teams, this week is the week to start them.
Sleeper Pick: Chris Thompson
Chris Thompson is the recovering back that never gets much attention with Adrian Peterson and Derrius Guice sharing the backfield. However, this week, with Guice injured and the Eagles defense being much worse against the pass than the run, Thompson could be the go to running back. I predict Thompson will lead the Redskins to an upset against the Eagles and rack up some fantasy points in the process.