Fantasy Football Picks: Week 14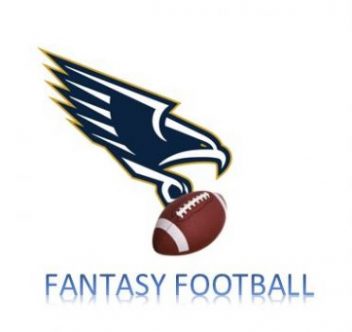 Connor Amato, Sports Editor
December 4, 2019
Welcome back to the Talon's weekly fantasy football picks. In week 13, new stars emerged and upsets disappointed many fantasy owners. Keep reading to find out who is going to stick as a fantasy star and what players may underperform in week 14.
Waiver Wire QuarterBack: Ryan Fitzpatrick (5.4% Rostered)
Fitzmagic is officially back as Fitzpatrick led the Dolphins to an exciting win against the Eagles. He is starting to play extremely well in the past few weeks, and opponents will only get easier, as Fitzpatrick will have an easy time throwing the ball against the Jets' defense who allowed the Bengals their first win of the season.
Waiver Wire Running Back: Raheem Mostert (14.1% Rostered)
Mostert is again the waiver wire running back. He had a whopping 21.4 points in week 13. But, surprisingly, he is only rostered in 14.1% of leagues. If he is available in your league, he must be picked up. If he can get 21.4 points against the Ravens, he can surely continue to be a fantasy star against the 49ers' next matchups against the Saints and Falcons.
Waiver Wire Receiver: Anthony Miller (10.2% Rostered)
Anthony Miller's season is finally picking up. Miller has lifted himself from a 9 game streak if sub-7 point games to a 3 game streak of fantasy starter material. Miller was a great fantasy asset last year, and it seems that he has returned to his former playing level.
Waiver Wire defense: Dolphins' Defense (0.9% Rostered)
The Redskins' offense is, statistically, the worst offense in the league. The Dolphins are coming off an exciting win against the Eagles, and their defense played quite well. And, even though the Redskins are coming off a Victory, their offense is still not very impressive. So, the unrostered Dolphins' Defense is a good choice for a Defense for week 14.
Must Starts
Baker Mayfield: Mayfield has had a tough few weeks. While his numbers have dwindled a bit, he certainly hasn't become useless in fantasy. He will be able to have some fun throwing around and racking up yards against the Bengals in week 14. Don't be afraid to start him against the Bengals even if he has been inconsistent.
Chris Carson: Carson has seen pretty good number this season, but his touches have been limited by his back ups. In week 14, however, even a lack of touches will not hold Carson back from a great fantasy game against the Rams' Defense, who have consistently not been able to stop the run game this season.
James Washington: Washington was red hot against the Browns in week 13, catching a crazy touchdown pass and a few more deep balls from the new QB Duck Hodges. In weeks to come, Washington will continue to see this fantasy stardom, especially in week 14 against the lackluster Cardinals, as he has become Hodges' favorite target.
Sit these players
Drew Brees: Good teams always bounce back. The 49ers are a very talented squad, and they were humiliated against the Ravens in week 13. They will be back in Week 14 and thirsty for some sacks and interceptions. Drew Brees maybe one of the greats, but he is not mobile enough to avoid the stars on the 49ers pass rush. Sit him.
Marlon Mack: All of the Rice's are working against Mack in Week 14: he is recovering from injury, the colts as a team are on a decline, and they are facing the Buccaneers, who have been getting better and better defensively. Even though you might be excited to play Mack for after his injury, I would advise against playing him given the situation this week.
Tyreek Hill: Tyreek Hill was once the best fantasy wide receiver in the league. However, recently, he has not been able to produce his amazing numbers of last year, and he is averaging only 2.55 points per game since week 11. Until he proves that he is still the fantasy star he used to be, Hill should be on the bench.
Matchup of the Week: Rams versus Seahawks
The Rams are on a very fats decline and the Seahawks are finally in first place in the NFC West. This is going to be a blowout, with Russell Wilson and the Seahawks' offense humiliating a once star studded Rams Defense.
Sleeper Pick: Ducky Hodges
Hodges began the season as third string quarterback for the Steelers. When Big Ben got injured, Mason Rudolph took the helm, but couldn't put together much of an offense. Finally, Rudolph was benched and Hodges became the starting Quarterback for the Steelers. He instantly became a fan favorite, and has scored a few crazy touchdowns already. I think Hodges will see more success for a while and will get a surprisingly great fantasy game against the Cardinals.