Fantasy Football Picks: Week 12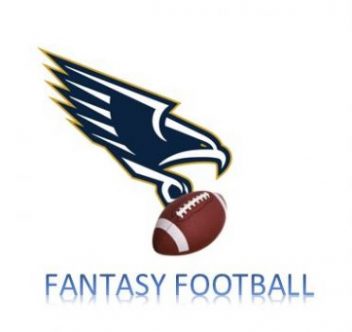 Welcome back to the Talon's weekly fantasy football picks. In week 11, there were some big blowouts and exciting comebacks. Keep reading to find out who is going to dominate in week 12 and for the rest of the season.
Waiver Wire QuarterBack: Kyle Allen (24.9% Rostered)
Allen is playing very well for a backup, and he is a viable fantasy starter. This week, the Panthers play the Saints. Yes, the Saints are a very good team, but even if the panthers are losing, they will pass more often in order to try and catch up. Either way, Kyle Allen has a good shot at having a nice fantasy day.
Waiver Wire Running Back: Raheem Mostert (14.2% Rostered)
With Matt Brieda injured, and Telvin Coleman not at 100%, Raheem Mostert May very well take the lead role in the impressive 49ers' run game. Mostert has already seen success from the third string in this run game, so imagine his production when he gets most of the carries.
Waiver Wire Receiver: Anthony Miller (10.2% Rostered)            Anthony Miller hasn't had a very good season by fantasy standards. Every few games, he has a good performance. This week, the Bears play the Giants, who don't have much of a pass defense. Miller will be able to exceed his projections this week, so, if your team needs a receiver, pick him up.
Waiver Wire defense: Lions' Defense (7.6% Rostered)
The Redskins' offense is, statistically, the worst offense in the league. The Lions have actually seen some success this season, despite their record, and have held their own against good teams like the Packers. The Lions' Defense will be able to dominate the pathetic Redskins' pass game.
Must Starts
Derek Carr: Carr is again showing signs of the stardom he has held off and on during his time in Oakland. He is red hot and is leading his team to some huge victories. Look for him to continue to play at his top level against the sub-par Jets.
James Conner: Even though Conner is still struggling with his shoulder injury, he is still a must start. When you face the pathetic Bengals' run defense, even a bad shoulder won't keep you from having a good game.
Calvin Ridley: Ridley has always been a good fantasy player, but he has also always been overshadowed by Julio Jones. This week, when the Falcons play the Buccaneers, who have one of the worst passing defenses in the league, quarterback Matt Ryan will be able to spread the love around and get Ridley and Jones a lot of catches.
Sit these players
Deshaun Watson: Watson has been the most reliable fantasy quarterback this season, almost never having a sub-twenty point game. In week 11, he stumbled and failed to get even 10 points. It might take a bit for Watson to return to his playamking self, so it might not be smart to start him against a formidable Colts' defense.
Aaron Jones: Yes, Jones is on a roll and has had very good games recently. But, he hasn't played a defense as tough as the 49ers in that span. I think he 49ers dominant defense will be able to stuff Aaron Jones, as the have shown they can stuff stars like Christian Mccaffrey and Nick Chubb.
Amari Cooper: Cooper has been a vital part of this Cowboys offense. But, even the most functional offenses are decomposed by the Patriots. And, because the Patriots' specialty is keeping the Star receiver out of the game, Cooper is more of a target. Sit Amari Cooper.
Matchup of the Week: Texans Versus Colts
If this matchup is anything like the previous Texans-Colts game, then there will be a lot of fantasy points to be scored. Expect this game to be a shootout and play any players (other than the defenses).
Sleeper Pick: Josh Gordon
Josh Gordon has had a roller coaster of a season. He got traded, suspended, and has seen off and on success. It will all come together this week against the Eagles. Surprisingly, the Eagles allow a lot of fantasy points to wide receivers. Gordon will be able to get back on track and possibly have a nice fantasy game.