Fantasy Football Picks: Week 11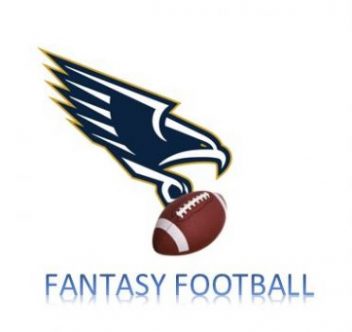 Connor Amato, Sports Editor
November 14, 2019
Welcome back to the Talon's weekly fantasy football picks. In week 10, there were some big blowouts and a lot of surprising upsets. Keep reading to find out who's returning to the fantasy scene and who's falling off the edge.
Waiver Wire QuarterBack: Kyle Allen (10.2% Rostered)
Allen is playing very well for a backup, and he is a viable fantasy starter. This week, the Panthers play the Falcon. The Falcons have one of the worst defenses in the league. Allen will have plenty of opportunity to cement his claim as the Panthers' starting quarterback.
Waiver Wire Running Back: Jalen Richard (14.0% Rostered)
Jalen Richard may be the backup running back on the Raiders, but his fantasy numbers are quite good. Surprisingly, he is only rostered in 14 percent of leagues. Richard is a consistent and versatile running back on a Raiders team that is improving week to week, so grab him off of the waiver wires.
Waiver Wire Receiver: James Washington (18.3% Rostered)
Washington is the Steelers' second wideout behind Juju Smith-Schuster. He has not seen great fantasy numbers so far this season, but he has seen more and more targets ever since Mason Rudolph took over at quarterback. Rudolph and Washington were teammates in college, so their chemistry was automatic. Washington will have a lot of opportunities to make plays as his targets increase and the Steelers' schedule gets easier.
Waiver Wire defense: Redskins' Defense (8.5% Rostered)
The Redskins' season is in a dire situation. But, some good luck has come their way: Derrius Guice, their star running back, is back from injury, and their defense is starting to play better. This luck, combined with a matchup against the 1-8 Jets, might allow the Redskins' defense to be a nice play off of the waiver wires.
Must Starts
Phillip Rivers: Phillip Rivers is showing signs of age and has been inconsistent this year. But, Rivers is usually reliable from a fantasy perspective, lose or win, because of how much the Chargers' offense relies on him. In week 11, the Chargers face the Chiefs, who have a terrible pass defense. Start Rivers.
49ers' Running Backs: The 49ers' Running backs are consistently amazing. In week 10, they play the Cardinals, who aren't very good at run defense. Start Brieda, Coleman, and even Mostert. This week, I think Mostert will get the most points as the 49ers try to run the clock out and sit their starters in their domination of the Cardinals.
Tyrell Williams: Tyrell Williams is the first string receiver on the Raiders, but he hasn't made much of a fantasy impact yet. In week 11, when the raiders face the winless Bengals, Williams is going to have a very nice day catching passes from Derek Carr, who showed that he is still a star against the Chargers.
Sit these players
Jared Goff: Goff has been inconsistent in terms of fantasy performance so far this season. Some weeks he is great and some weeks he looks like a back up. Usually, the reason he falls short some weeks is the defense he is facing. The Bears have a great defense, so Goff will not have a good Sunday.
David Johnson: Many fantasy players get really excited when their injured star returns to the field, but are often disappointed by their performance. Don't jump the gun with David Johnson. Even though it is exciting to see what he does now that he is over his injuries, it will take a few weeks for him to get back to his normal self. Besides, it isn't very smart to start a running back against the brick wall that is the 49ers' Defense.
Browns Receivers: The Browns actually had a nice revival on Sunday against the Bills. And, they have a lot of offensive threats that can be fantasy starters. However, in Week 11 the Browns face the Steelers, whose defense is becoming more and more dominant, especially in the secondary. Do not start any Browns Receivers.
Matchup of the Week: Raiders Versus Bengals
The Raiders have been improving their game each week this season, pulling off some nice upsets against the Chargers and Colts. They are coming into this matchup against the Bengals with a lot of momentum. The Bengals, however, are 2-18 in their last 20 games. Expect a blowout and start Raiders' players.
Sleeper Pick: Dwayne Haskins                                                                  Dwayne Haskins is officially the starter on the Redskins for the rest of the year. Haskins has shown that he has a lot of talent in his rookie year. However, without very many weapons or a good offensive line, he hasn't seen much success. Against the Jets and with boosted confidence from being named a starter, I believe Haskins will have a surprise great game.