Fantasy Football Picks: Week 9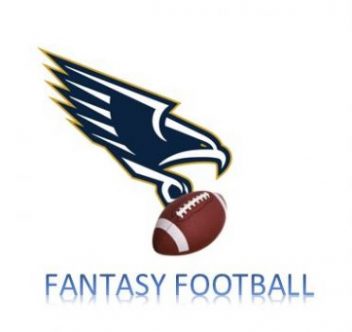 Connor Amato, Sports Editor
October 30, 2019
Welcome back to the Talon's weekly fantasy football picks. In week 8 we saw a nail-biters, spectacular plays and the dominance of certain stars. Keep reading to figure out who is a keeper and who is a fantasy fluke.
Waiver Wire QuarterBack: Kyle Allen (7.5% Rostered)
Kyle Allen played terrible on Sunday, causing many who picked him up to drop him. But, I say pick him back up. He was, after all, playing the undefeated 49ers with a stellar defense. Allen is still good. Despite being a backup, his record is still amazing at 4-1. Keep him on your teams.
Waiver Wire Running Back: Mark Walton (11.6% Rostered)
Mark Walton is on the Dolphins. He also hadn't started a game until last Monday. But, he is now the #1 back on the Dolphins. The Dolphins may be bad, but Ryan Fitzpatrick is still getting yards, and so was Kenyan Drake before he got traded. No one will want a Dolphins player, so he is a good pick up, especially with the next matchup against the Jets.
Waiver Wire Receiver: Demaryius Thomas (5.1% Rostered)
Demaryius Thomas had a breakout performance last week against the Jaguars, despite the loss. As Darnold is having trouble connecting with his other targets, Thomas seems to be the best bet out of the Jets' receivers. If your team needs a receiver, look for Thomas on the waiver wire.
Waiver Wire defense: Jets' Defense (10.0% Rostered)
The jets are not a good team. But, every team that pays the Dolphins looks really good. If you're team needs a defense this is your lucky week, as the Dolphins' opponent is only taken in 10 percent of leagues.
Must Starts
Jacoby Brisset: Brisset has surprised many people this year by playing like a starter in place of Andrew Luck. He has shown that he can be a starter in the NFL and in fantasy football. He plays the Steelers in week 9, so he is a must start.
49ers' running backs: Coleman, Brieda, and Mostert are all spectacular. The only problem is only one or two have a good game per week. On Sunday, it was Coleman with almost 40 points. In week 9 against the Cardinals, I expect the star to be Coleman again as the 49ers look to run the clock in the second half. But, all three of these backs are worth starting.
John Brown: John Brown has had consistent numbers as the #1 receiver on the Bills. He is going to have a nice matchup against the Redskins in week 9, so if you aren't happy with his numbers lately you can start him this week and expect a big game.
Sit these players
Phillip Rivers: Despite having consistently great passing numbers, we have to admit that Phillip Rivers is not the fantasy star he used to be. He has struggled a bit this year, and his struggles will come to a head against this spectacular Packers' defensive front.
Leonard Fournette: Fournette has had great numbers ever since Gardner Minshew revitalized this Jaguars team. He is usually a must start. But, this Texans Jaguars game will be a shootout, with either the Jaguars throwing to catch up or keep up with the "magician" Deshaun Watson. So, maybe stay away from starting Fournette in week 9.
Mike Evans: Evans might have been drafted in the first couple rounds, and he has had some nice numbers s o far this season, but this buccaneers team seems to be hanging on the edge. After their big win against the Rams, the Buccaneers haven't won a game, and Jameis Winston has been turning the ball over more and more. Evans will have less and less opportunity to make plays as Winston declines. This decline will be accelerated by a well-coached Seahawks' defense.
Matchup of the Week: Panthers Versus Titans
The Titans are playing Ryan Tannehill as quarterback and have a very low ceiling on offense. The panthers are a good, well-coached team coming off a humbling loss. The Panthers are out for blood and the Titans are playing a backup QB. Expect a rout and play every Panthers player you have.
Sleeper Pick: Devante Parker
The Dolphins have been so bad this year that even big fantasy stars such as Devante Parker are sitting on the waiver wire. But, the Dolphins' offense finally picked up some pace in the past couple of games. Parker is once again becoming a feasible fantasy play, and I think his big game will come in Week 9 against the Jets.