Fantasy Football Picks: Week 8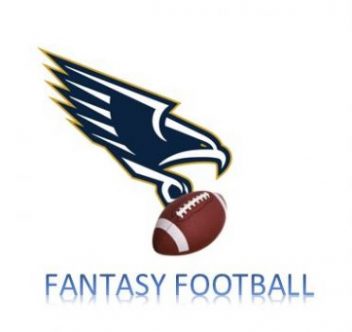 Connor Amato, Sports Editor
October 24, 2019
Welcome back to the Talon's weekly fantasy football picks. In week 7 we saw a upsets and the return of fantasy stars who haven't lived up to expectations until now. This may shift the fantasy dynamic in coming weeks. Keep reading on to know what to expect in week 8.
Waiver Wire QuarterBack: Matt Moore (0.1% Rostered)
Patrick Mahomes dislocated his kneecap in the Thursday night game against the Broncos. Matt Moore came into the game and was able to finish off the Broncos. If your team needs a quarterback, Moore is a perfect choice because he is available in basically every league and has all of the weapons in the high-powered Chief's offense to work with. Any quarterback with so much talent around him will be able to rack up fantasy points.
Waiver Wire Running Back: Chase Edmonds (31.5% Rostered)
Last week I advised for teams to pick up Edmonds because star running backs were few and far between. He surprisingly ended up with 33 fantasy points. He is still available in 68 percent of leagues. If he's still available in your league, you have to pick him up because he is going to get a lot of touches even when David Johnson comes back.
Waiver Wire Receiver: Danny Amendola (6.9% Rostered)
Danny Amendola was a great fantasy asset in years past, but in his first year with the lions, he has had almost zero success. This Sunday, he had 105 receiving yards. The Lions only true slot receiver is Amendola, and as the Lions' offense keeps improving, Amendola may be able to start getting consistent fantasy numbers.
Waiver Wire defense: Steelers' Defense (33.2% Rostered)
Coming off of a bye, the Steelers look to revive this disappointing season. The Dolphins' season cannot be revived. Start anyone against the Dolphins.
Must Starts
Kirk Cousins: Cousins had 4 touchdowns and 337 yards against the Lions on Sunday. Even though Cousins is infamously inconsistent, especially in prime time games, such as this upcoming game against the Redskins, he has been very good in the last few games, and playing against a poor Redskins' defense will help him have a nice fantasy game.
Joe Mixon: The Bengals face the Rams in week 8. The Rams' defense has struggled a lot this season, so I would advise starting Mixon even though the Bengals' poor season has limited his success so far.
Marlon Mack: Any consistent back against a struggling team is a great fantasy play. The Broncos, although having stars in their defense and offense, were not able to hang with the Chiefs in week 7. Mack will be able to run and catch all over the Broncos in week 8.
Robert Woods: After the Rams went on a 3 game losing streak, their offense was able to overpower the Falcons in week 7. With the Rams' offense back and running, the Rams' receivers, especially Robert Woods, are once again must starts.
Sit these players
Carson Wentz: While Wentz has had nice fantasy numbers so far, the Eagles as a team have been inconsistent. They face the Bills in week 8. This is a very bad matchup against Wentz and I expect the Bills to force turnovers and prevent Wentz from scoring.
Christian Mccaffrey: Mccaffrey might be the MVP of the league if it were to end today. He has been spectacular, but this week I think he'll have an off day. No one can have a great game every week. The 49ers Defense is very strong, and they will be able to handle the versatile Mccaffrey. While shutting out the Redskins may or may not be impressive, the 49ers are undefeated for a reason. Sit Mccaffrey.
Odell Beckham Jr: OBJ has had a very disappointing season so far. Other than a couple nice games, he has not been playing as well as he can. He won't be able to bounce back against the impeccable Patriots' secondary. Sit OBJ.
Matchup of the Week: Texans Versus Raiders
The Texans are red hot and are on a winning streak that looks unstoppable. The raiders are coming off a brutal loss to the Packers. The odds are heavily against the Raiders. Start every Texans player you can.
Sleeper Pick: Tarik Cohen
Cohen was one of the best fantasy backs last year. He has yet to have a startable performance this year. This led many fantasy owners to drop him even though they drafted him in as high as the 6th or 7th round. I believe, against the injury-ridden Chargers, Cohen can finally have a good game. Watch out for him in week 8.