Fantasy Football Picks: Week 6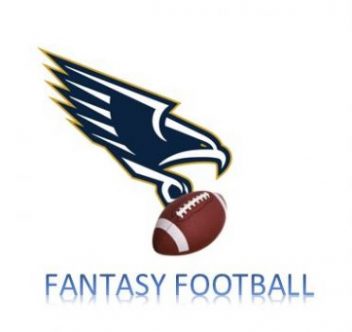 Welcome back to the Talon's Fantasy Football hub. Week 5 had some blowouts and ugly nail-biters, showing us who will continue to dominate this season, and also who won't have such good luck. Keep reading to know who to pick up, start, and sit on your fantasy team.
Waiver Wire QuarterBack: Teddy Bridgewater (10.2% Rostered)
If Teddy Bridgewater is still on the waiver wire in your league, he is a great fantasy play. Usually, backup quarterbacks are avoided in fantasy football, but not in this case. Bridgewater has played exceptionally well in place of an injured Drew Brees, and he has the fantasy upside of being a mobile quarterback. Use Bridgewater as long as Brees is out.
Waiver Wire Running Back: Ito Smith (9.8% Rostered)
Ito Smith has played in the shadow of Devonta Freeman so far this year. But, given that every starting running back is rostered in over 50% of leagues, most fantasy teams need to get creative. Smith is special because of his upside. At this level, consistency is less important than ability. Smith has scored a rushing touchdown and has caught 11 passes this year. The chance he will repeat getting fantasy points this way might be a better play than a consistent back up running back who won't get you any points.
Waiver Wire Receiver: Ted Ginn Jr. (10.5% Rostered)
Ted Ginn is actually the Saints' number 2 receiver. Despite his low fantasy output so far this season, he gets a lot of playtime and snaps. He has had two nice fantasy games of 10+ points, and I expect his output to improve and become more consistent as the season goes on and once Drew Brees comes back. For this reason, Ginn is a valuable fantasy pick up this week.
Waiver Wire defense: Redskins' Defense (4.5% Rostered)
The Dolphins are terrible. Any defense that plays them, even the Redskins, will have at least a decent, if not dominant, day. Luckily, this week, the defense that plays the Dolphins is only rostered in 4.5% of leagues. If you are picking your defenses from the waiver wire, use the Redskins' defense this week.
Must Starts
Lamar Jackson: Jackson had a terrible game against the Steelers on Sunday. Don't fear: for young quarterbacks, bad games are inevitable. Jackson will have a few more down games this season as he gains experience. However, these games will likely come against more experienced defenses. Against the Bengals, Jackson will have no problem picking apart the defensive backs. Start Jackson.

Le'veon Bell: Bell has had a disappointing season so far. Without the big plays of his Steelers days, Bell is becoming less and less a fantasy threat. But, Bell still has the talent to have big games. Look for a big game against the Cowboys, who just let up a 40 point fantasy performance from Aaron Jones.

Terry McLaurin: McLaurin has been a surprise fantasy star this year. Even though he still isn't rostered in every league, he is going to continue to be a valuable fantasy asset. Against the Dolphins, expect him to have a huge game.

Will Dissly: Dissly has also had a surprise fantasy year, becoming one of Russel Wilson's favorite targets. Dissly is going to have a huge game coming off of a huge game and going into a matchup with the Browns, who just let up a big game to George Kittle.
Sit these players
Patrick Mahomes: Mahomes almost always has a spectacular fantasy game. He consistently gets multiple touchdowns and 250+ yards. But, the Texans are red hot. Coming off a blowout win against the Falcons, the Texans will be a tough challenge for an injured Chiefs team who are coming off a disappointing loss to the Colts. He may still have a decent game, but do not rely on him this week, and if you have a backup QB, play him instead.

Leonard Fournette: Leonard has racked up two very impressive fantasy performances in the past two weeks. This trend won't continue against the Saints. The Saints surprisingly have the best-run defense in the league. The most yards any back has run against the Saints is only 83; the second most is 52. Fournette will have nowhere to run against the Saints.

Todd Gurley: Gurley has been very disappointing this season, as the Rams' run game hasn't taken off yet. Gurley will again be denied a good game by the undefeated 49ers who allowed a tiny 202 yards on Monday.

Browns' Defense: The Browns were supposed to have a great defense this year. They were able to show up in the first few weeks, but against the 49ers they were pitiful. The red hot Seahawks will pick apart the Browns' defense.
Matchup of the Week: Lions vs Packers
The Packers are red hot. But, the Lions always cause trouble to their rivals in the north. Then again, even if the game is close, Lions Packers games tend to be high scoring and include a lot of passing. Start quarterbacks and receivers in this game, especially on the Packers.
Sleeper Pick: Duke Johnson
After having a couple of great fantasy seasons as a receiver-runner on the Browns, Johnson has struggled to get touches with the Texans. I think this changes the struggling Chiefs' defense. I predict that he will significantly outdo his projections and might even have a touchdown or two.