Fantasy Football Picks: Week 5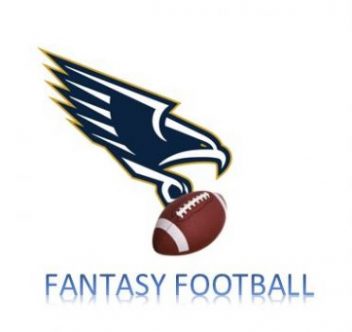 Hang on for a minute...we're trying to find some more stories you might like.
Welcome back to the Talon's Fantasy Football hub. Week 4 had multiple upsets and appearances of new faces. This is perfect for an exciting fantasy football week 5.
Waiver Wire QuarterBack: Teddy Bridgewater (6.9% Rostered)
With conservative game plans and a lower level of talent, backup quarterbacks are usually not good fantasy players. However, the Saints are a good team, and Sean Payton is a good coach. Peyton has let Bridgewater run the offense, not severely limiting the game plan. Bridgewater has had decent performances since Drew Brees was injured, and is a good pick up if your team lacks a quarterback.
Waiver Wire Running Back: Jaylen Samuels (19.3% Rostered)
Jaylen Samuels is the backup running back on the Steelers. With James Connor as the star back, Samuels has been pushed aside when talking about fantasy starters. However, Samuels got 18 touches against the Bengals, and the Steelers often incorporate Samuels as the third down back. He put up 15.5 fantasy points on Monday but is available in 80 percent of leagues. Pick him up if your team needs a running back.
Waiver Wire Receiver: Diontae Johnson (6.3% Rostered)
Johnson has caught a touchdown pass in both of his last two games. He is quickly becoming Mason Rudolph's favorite target, even above Juju. While his production will be based on whether he scores or not, the wide receiver waiver wire isn't deep, so get Johnson as he might have a big performance against the Ravens, who let Jarvis Landry, the #2 receiver, rack up 167 yards.
Waiver Wire defense: Cardinals' Defense (1.6% Rostered)
The Cardinals defense is on the waiver wire for a reason, but don't be afraid to pick them up and start them in week 5. The Cardinals' defense is not the worst defense in the league, averaging 2 fantasy points a week. In week 5, coming off an excellent performance against the Seahawks, facing the 0-4 Bengals, the Cardinals' defense could have a great day.
Must Starts
Kyler Murray: Murray has had a consistent fantasy season so far, averaging 18 points a game. If that is not enough evidence to label him as a fantasy starter in week 5, look at the match-up against the Bengals' defense.
Royce Freeman: Even with Philip Lindsay expected to get more touches, start Freeman. I expect the Broncos' run game to boom in an attempt to control the ball in this rivalry game and turn the season around.
Peyton Barber: You may be hesitant to start Barber against the Saints. The Saints do have a good defense, and the game is in New Orleans, but I think Barber is still a must-start. The Buccaneers have upset the Rams and Panthers so far this year, and the saints could be next. Either way, Barber will get a lot of touches when the noise of New Orleans kicks in.
Stefon Diggs: Diggs has not had consistent fantasy output this season, but, against the Giants, Diggs could have a big day.
Sit These Players
Dak Prescott: Prescott has put up good fantasy numbers so far this year. It all stops against the Packers, or as many have started calling them, the Sackers. Prescott should not be started when he will have the Packers' defensive front in his face all game.
Derrick Henry: Henry has been a monster in fantasy for a long time. Even against good defenses, Henry can rack up yards. Buffalo does not have a good run defense. They have a spectacular run defense. Not even Henry can run against them.
Golden Tate: You may be excited to be able to start Golden Tate after his suspension finally. Don't rush him. He will need a couple of weeks to get settled with the offense. Besides, he does not have a good match-up against the Vikings.
Match-up of The Week: Chargers Versus Broncos
The Broncos have had a very frustrating season. So much talent and energy have been put into losing by only a few points against good teams 4 times. I think the rage built up in this Broncos team is enough to will a win against the Chargers, who have underperformed so far this year. Expect either domination from the Broncos or an exciting back and forth game. Either way, start Broncos' players.
Sleeper Pick: Jimmy Graham
Graham seems to be starting another disappointing season. Since his hay day on the Saints, Graham has failed to be a fantasy star. Rodgers loves tight ends, though, and he'll need one in the tough match-up against the Cowboys. I think Graham will have a surprisingly big game in week 5.