PEOPLE of GC: Dr. Shari Berga, Ed. D. | Director of Diversity & Inclusion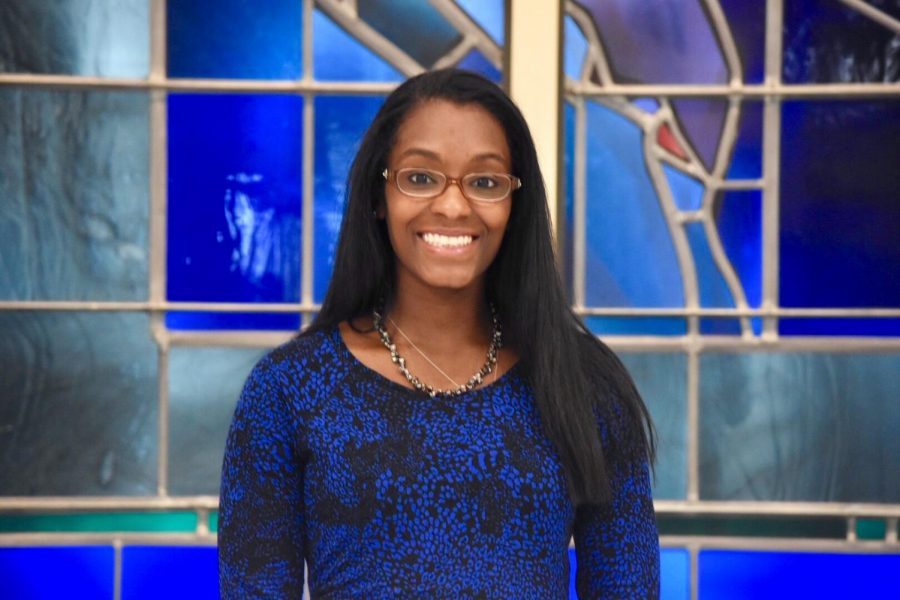 Kaylin (Milly) Proctor, Managing Editor, Special Projects/Perspectives
September 2, 2019
In 2018, Our Lady of Good Counsel High School hired its first Diversity Director. This was an unprecedented step towards the school fulfilling its mission of equality and acceptance of all, regardless of race, religion, color, creed, sexual orientation, or gender. This interview is focused on learning more about who Dr. Berga is and how she became a vital member of the Good Counsel community.
1. What does your job entail?
I help our school live out its mission to become more diverse, more inclusive, more equitable, and more socially just. That can take on many manifestations. 
For example, I work with our communications staff, so that the videos and images posted on the website are diverse and inclusive, along with thinking about equity in our admissions process. I also work with our wonderful classroom teachers to help them have more culturally-responsive teaching methods. Finally, I work with students to provide a safe space where they can talk openly and help all of us learn about each other through programming and events that help highlight our beautiful and diverse community.
2. What is your background?
I went to Duke for undergrad where I studied cultural anthropology and education. At the University of Maryland, I studied for my masters where I did curriculum and instruction with a focus on minority education. For my doctorate, I attended the University of Florida, which had a program in curriculum teaching instruction with an emphasis on curriculum teaching and teacher education.
I grew up in Maryland but my parents are from Trinidad. I've worked with public and private schools, so I've worked with many different students.
3. Have you always wanted to work in schools?
I have always been passionate about educating kids better, specifically, helping kids of color, LGBTQ+, and students with disabilities feel that they are part of the community.
That can be really hard to do sometimes, so I'm really glad I get to have a role where that is my job.
I remember being in high school and I felt fine, but then I got to my AP world history class and my life changed. We were actually learning about the world and it occurred to me that the history I had been told wasn't what I had been taught. This is why I became a history teacher; I wanted to teach it differently. The only time I learned about Trinidad was on an AP exam, and I thought that was ridiculous. I know what it's like to be that kid who is completely left out and to be awoken by this sense of awareness.
4. Why does GC need a Diversity Director?
Diversity, sometimes, is a gift and a curse: what I mean is that diversity is seen as numerical. Half of our student body identifies as students of color, but just being diverse doesn't have anything to do with who holds power, who is in charge, or who can make changes, so the reason why any educational institution needs a Diversity Director is because someone needs to be there who is dedicated to ensuring we are working towards inclusion and diversity. It also requires a team just as I have a Diversity committee with critical eyes that are constantly thinking about these things. Because in order to center in a school it needs to be someone's job. Which story is being told? Who's being left out? How's this coming across to this group of students? That's a full-time job. One person can't just do it. It requires a team, and that includes everyone at Good Counsel, but my purpose and singular job is to make sure that it is being carried out.