Ready or Not…Here Come Final Exams!
Tips for Acing Those Finals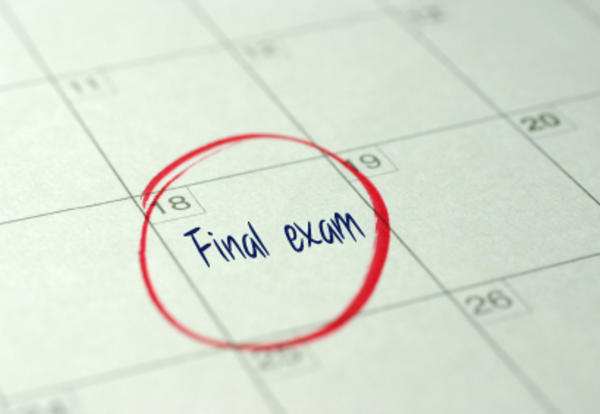 Hang on for a minute...we're trying to find some more stories you might like.
Lookout! The end of the 2018-2019 school year is rapidly approaching. And you know exactly what that means…Final Exams! These final tests for your classes are your way of demonstrating the vast knowledge that you have acquired over the school year. These tests count for approximately 20 percent of your second-semester grade. Because of the great importance of these tests, it is essential for all students to do their very best. Here are some tips and strategies for effectively studying for your final exam tests.
#1: Start early. Being ahead of schedule is an excellent thing because it allows you to have lots of time to complete the study guides and ask questions. Cramming the night before a big test will do you no good, so start early and ace those exams!
#2: Ask questions. If you are having any trouble understanding or remembering a topic from class, ask your teacher. Good Counsel teachers are always available to help their students, whether it is before school, after school, or over email.
#3: Attend review sessions. Most teachers will hold a before/after school review session, which can be very beneficial. During review sessions, you can ask questions and focus in on specific information that the teacher brings up.
#4: Make studying fun! Creating fun review games can make studying much more enjoyable and useful. For example, making flashcards on Quizlet.com is superb because Quizlet automatically generates many different types of games that are helpful tools for learning.
#5: Get rest and sleep. It is vital to get a good sleep and rest before you take an exam so that your brain can be fully functioning at its best. Cramming all night before an exam will do you and your grades no good. Also, eating a healthy breakfast the morning of your exam will help you to power through your final tests! These study skills will tremendously help any student to do their best on final exams, good luck!
The chart below displays your final exam dates and times
Sources:
https://shssentinel.org/wp-content/uploads/2015/10/Untitled6.png
http://www.csd99.org/dgs/news/1639942/dgs-final-exam-week-schedule
http://phi2010.blogspot.com/2017/04/topics-for-final-exam-chapter-5.html