THE PEOPLE of GC: Kevin Cottrell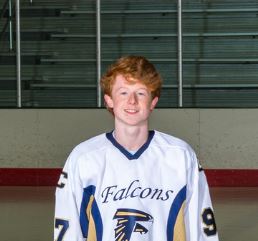 Taylor Perkins, Staff Writer
February 6, 2019
Hang on for a minute...we're trying to find some more stories you might like.
Ever since he was seven years old, hockey has been a large part of Kevin Cottrell's life. He is now a GC Junior, and one of the most valuable players on the Ice Falcon's hockey team. Team Captain, Jack Hudren, says, "Kevin is always there for his teammates, both on and off the ice." Within the first three games of the season, Cottrell had already racked up ten goals. Payton O'Keefe, a fellow player on the Ice Falcons team, credits his success to Kevin's dedication to the game, as well as his natural skill.
"
"Kevin is always there for his teammates, both on and off the ice.""
— Jack Hudren, Ice Falcons Team Captain
Kevin's love of the game has kept him playing for the last ten years. According to Jenna Davidson, Team Manager, "He is a great team player and always motivates his team members."
At times, it has been a challenge to meet the demands of both school and hockey. He successfully juggles the two by maintaining a positive attitude and spacing out his work.
His love of and dedication to the game is inspired by his favorite NHL player, Connor McDavid, center and captain for the Edmonton Oilers. Kevin and Connor even share the same jersey number, #97!
The Ice Falcons currently have a 4-3 record, with a good chance of making it to this year's playoffs. Kevin and the other players encourage everyone to come out and support the team at games.  The Ice Falcons play their home games at the Gardens Ice House in Laurel.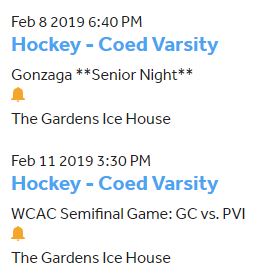 Go Falcons!