THE PEOPLE of GC: Ryan Vipavetz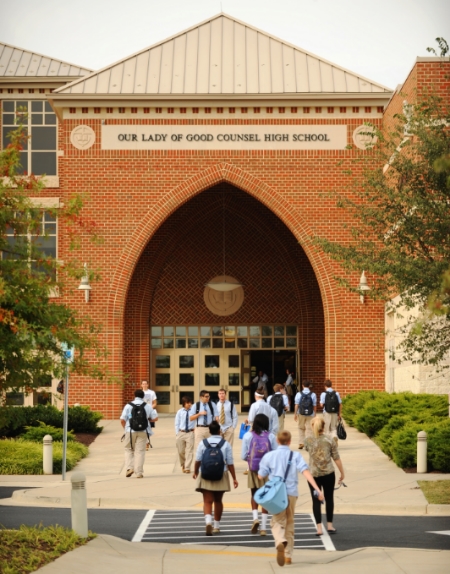 Hang on for a minute...we're trying to find some more stories you might like.
This past summer, in Indianapolis, IN, Good Counsel senior Ryan Vipavetz, representing Rockville Montgomery swim club, won the 200m fly at the National Club Swimming Association (NCSA) championship, the national championship for club swimming. For this first edition of People of GC, we spent some time with Ryan and asked him a few questions focusing on his swimming career and insights into being a serious student-athlete.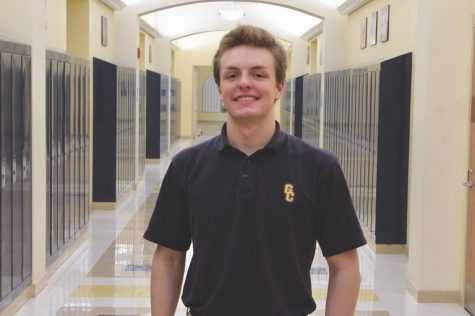 GC Stock
Ryan started swimming when he was five years old and has been swimming ever since. At this summer's championship, Ryan recorded multiple personal bests and broke the four-year-old meet record for this swim with a time of 1:59:62. He has also proudly represented Good Counsel's swim team and has accomplished a lot for a high school swimmer. With the record and victory over the summer, he has gained much attention and recognition; "More people are starting to recognize me." When asked if this makes him feel any different, Ryan says "other than that [more recognition] I don't feel different."
Ryan has recently made a verbal commitment to Virginia Tech. Competing on bigger stages and going into college swimming might make one feel anxious or under pressure. Ryan says, "The only pressure I feel is making sure that I am leading a good example since I have achieved so much" and that he does not "have much pressure going into college."
The other half of being a student-athlete is the student side. With many responsibilities for both sports and school, how does one balance it all?  Ryan says, "I struggle balancing school and swimming.  The fatiguing aspect of swimming makes it difficult for me to sit down and crank out my school work". He has to prioritize and make decisions based on what is more important at the current time. Balancing the demands of both school and sports can present a challenge for all student-athletes, but hard work will pay off. The advice Ryan would give other student-athletes is to "put in the work needed to achieve your goals as well as making sure you go into athletic events with the right mindset.  Your mentality is key to your success". Further, Ryan would recommend the sport of swimming "to anyone who wants to stay fit since it has a low impact on your joints (as long as you have good stroke mechanics), low injury rates, and works out many of the body's muscles."
Congratulations Ryan and good luck to you and all student-athletes at GC.  You make us proud!