Josh Paschal '17: An Example of the Fighting Falcon Spirit!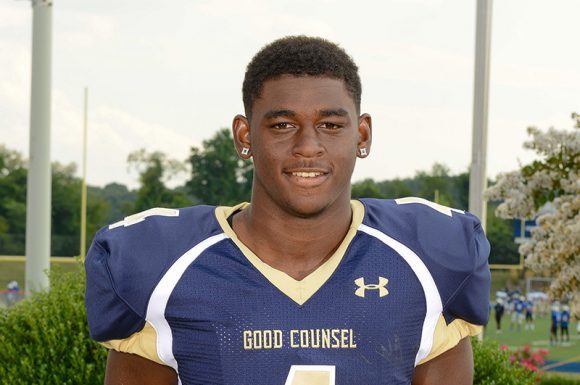 Hang on for a minute...we're trying to find some more stories you might like.
A story of inspiration and the fighting Falcon spirit of our former classmate and teammate, Josh Paschal '17.
Josh Paschal was diagnosed with the malignant melanoma on the bottom of his right foot just before fall camp opened and endured three surgeries, followed by ongoing monthly immunotherapy treatments. After strenuous workouts in the weight room and with the team's medical and strength staffs, Paschal returned to practice in late October before returning to the field as a starter for the final home game of the season.
SHOW LESS