Forgotten People in Black History
Hang on for a minute...we're trying to find some more stories you might like.
Black History Month is a time to reflect on the remarkable contributions African Americans have and continue to make in this country. Barack Obama, Dr. Martin Luther King, Jr, and Rosa Parks all had an incredible impact through their efforts, but there are others whose names have been forgotten and left out of the spotlight. Black History Month not only reminds us of the achievements of African Americans but points to the future of black excellence.
Hiram Revels
Revels organized two black regiments in the Union during the Civil War. He returned to his home state of Mississippi and was a well-respected preacher, known for his speaking ability and intelligence. He gained enough support to be selected to fill a vacant Senate seat.  His entrance into the position was precarious because it would be determined by the Dred Scott decision. He finally made it, filling the seat of Jefferson Davis, the former president of the Confederacy. Hiram R. Revels was the first African American to become a United States Senator.
Dr. Vivien Thomas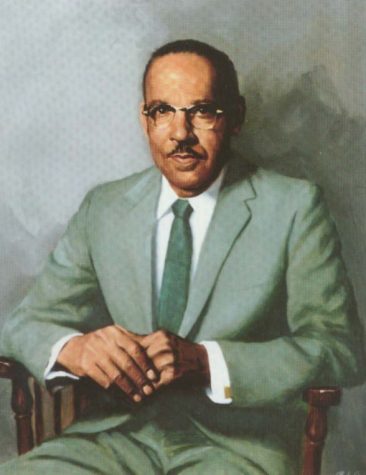 Dr. Vivien Thomas worked as a laboratory and surgical assistant under Alfred Blalock. They both left Vanderbilt University and went to Johns Hopkins University. During their time there, they worked extensively on "Blue-Baby Syndrome" that was plaguing hundreds of newborns every year—and cured it. Although he never finished college, his outstanding contributions to medicine at Johns Hopkins University made him an Instructor in Surgery and earned him an honorary doctorate. Due to Vivien Thomas's clamp and the medical procedure he created, heart and lung surgeries have advanced tremendously.
Dr. Daniel Hale Williams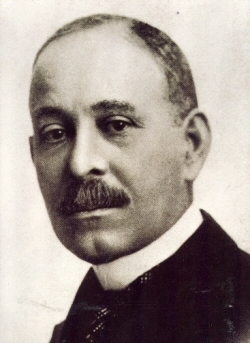 Dr. Daniel Hale Williams opened his own medicinal practice after seeing issues that needed to be changed in his profession. Black patients were being refused treatment and black doctors and nurses were not being employed. Dr. Williams thus opened Provident Hospital. He employed black and white staff and his patients were also racially diverse.  Williams later became chief surgeon of the Freedmen's Hospital here in Washington, DC. He made great strides when he successfully performed one of the first open heart surgeries, and he continued to advocate for inclusion of African Americans in the medical profession until he died.  
Hattie McDaniel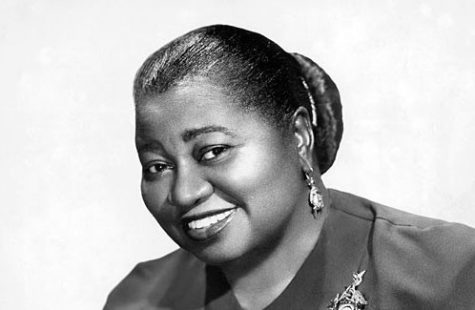 One of Hattie McDaniel's most recognized roles was  performing as "Mammy" in Gone with the Wind. For this role, she received the Academy Award for Best Supporting Actress. Despite this achievement, she and all black actors and actresses from the movie were banned from attending the movie's premiere in Atlanta, Georgia. Though her award was a great achievement for African Americans, the role she played also enforced the stereotype of inequality of African Americans in the role of a servant—but in real life, McDaniel broke through that stereotype, as the first African American to win an Academy Award.
Mary Jackson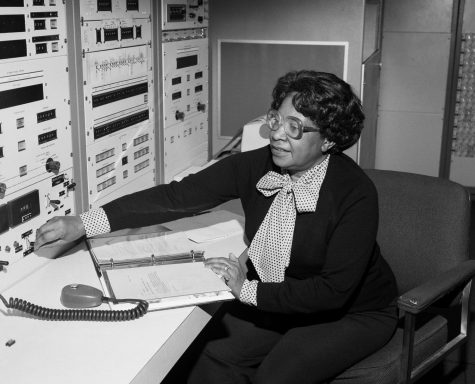 Mary graduated with the highest honors from Phoenix High School and went on to college at Hampton Institute, an historically black college. She then switched between three jobs until she received an offer to work with an engineer on the Supersonic Pressure Tunnel. To take her career in engineering further, Jackson would have to break barriers—and she did so by going to court and gaining permission to attend a  segregated college. She overcame all obstacles, completed the program, and became NASA's first black female engineer.
Rebecca Lee Crumpler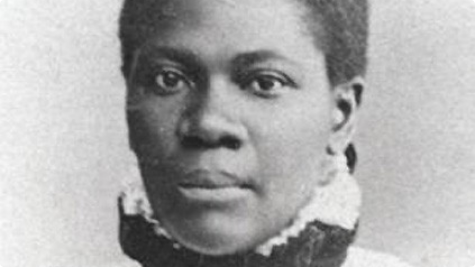 Born in 1831, Rebecca Crumpler always felt a passion to help the sick. After working under several doctors for eight years, they recommended her to the New England Medical College. She finished her studies there and practiced in Boston, where she focused her care on runaway slaves during the Civil War. She also worked with the Freedmen's Bureau, which was established by Congress to help millions of former black slaves and poor whites in the South in the aftermath of the Civil War, and other missionary groups. Crumpler became the first African American woman in the United States to earn an M.D. degree.
Lewis Howard Latimer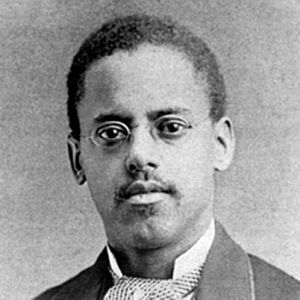 The son of former slaves, Lewis had a deep knowledge of patents and electrical engineering, which inventor Thomas Edison came to value. During his time working with Edison, he was directly involved with the invention and patent of the telephone and light bulb.
Dr. Henry Sampson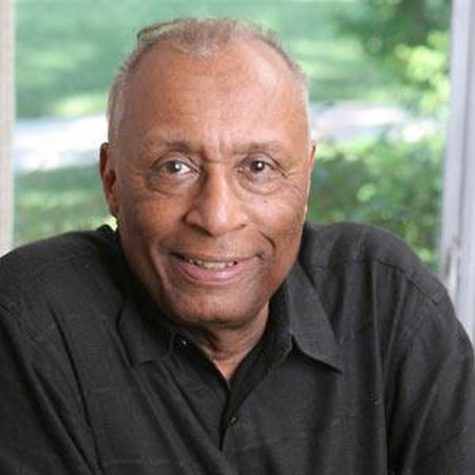 Dr. Sampson became the first African American to earn a Ph.D in nuclear engineering. In 1971, he and another engineer perfected the process of converting Gamma rays into electricity, helping to create the cellphone. Dr. Sampson's understanding of Gamma rays helped carve the path in modern technological development.
Henrietta Lacks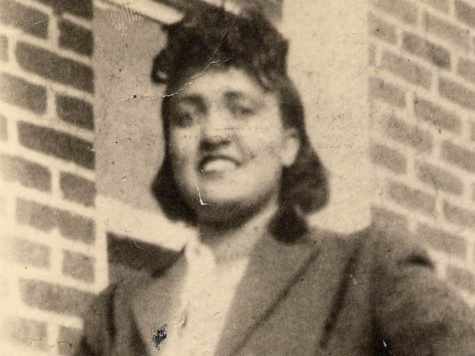 After she was diagnosed with cervical cancer, Henrietta's doctors removed two cervical samples from her abdomen, hoping to find a way to cure her. Unfortunately, she died at Johns Hopkins—but her cells were transported to a research laboratory, where it was discovered that they could last much longer outside of the human body than other cells. The scientists were able to replicate the anomaly in her cells.  This cell line was named HeLa in honor of Lacks.  It was used to create a polio vaccine and has been useful in conducting extensive research. Henrietta Lacks, an African American woman, unknowingly provided one of the most important cell lines in medical history.
Alexa Canady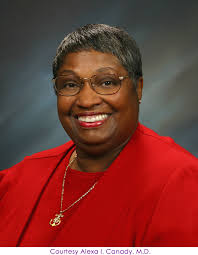 After discovering her passion for neurosurgery at the University of Michigan, Ms. Canady pursued a medical career. She choose pediatric neurosurgery and trained at the children's Hospital of Philadelphia and was certified by the American Board of Neurological Surgery, becoming the first female and the first African American to become a Neurosurgeon.
Dr. Ralph Bunche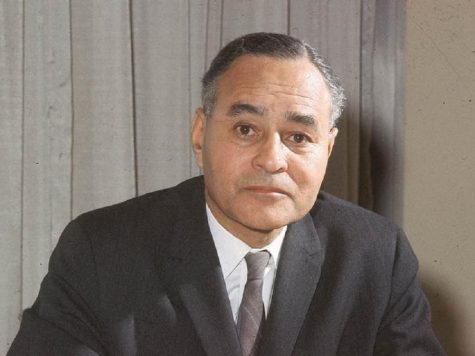 Dr. Ralph Bunche, an African American political scientist, academic, and diplomat, helped to calm the confrontation and arrange a cease-fire between Arabs and Israelis during the war which followed the creation of the state of Israel in 1948 and the attempt to divide Palestine. He was appointed with the task of carrying out the resolution approved by the UN general assembly. After several months of tension, agreements were settled between Israel and the Arab states. For his efforts, Dr. Bunche received the Nobel Peace Prize in 1950.  Dr. Bunche was the first African American to win a Nobel Prize.
Claudette Colvin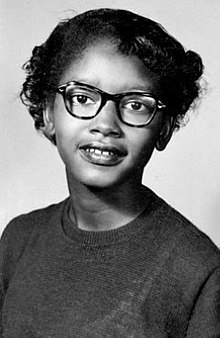 At the age of 15, Claudette stood up to bus segregation months before Rosa Parks. She was the plaintiff in Browder v. Gayle which ended segregation on Montgomery buses. She refused to give up her seat to a white passenger and said it was her constitutional right to sit there. The NAACP thought of using her for their case against segregation but decided against it because of her age and pregnancy outside of marriage.
Ella Fitzgerald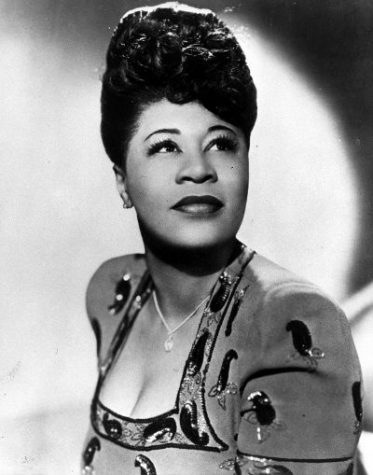 Ella Fitzgerald was an incredible singer and won a multitude of awards. Discovered in an amateur contest at the apollo theater, she went on to become the top female jazz singer for decades. When her career took off, she performed with people like Dizzy Gillespie and became known as the  "First Lady of Song" and the "Queen of Jazz." She went on to receive 13 Grammys and sell more than 40 million albums.  Ms. Fitzgerald was the first African American woman to win a Grammy.
Kenny Washington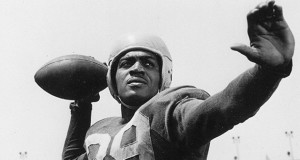 Washington was a gifted athlete who excelled in high school football and then continued to succeed at the University of California. He should have played in the NFL after college, but the NFL had a 12 year ban on African American players. Once the ban was lifted, Kenny was the first to be recruited. He was the first African-American to sign a contract with a National Football League team in the modern era. His 92 yard touchdown run against the Chicago Cardinals continues to be a franchise record for the Los Angeles Rams.
Shirley Chisholm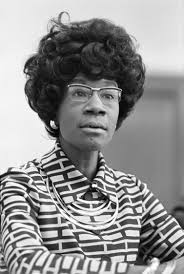 Chisholm was a charismatic and influential woman who became the first African American congresswoman. Throughout her career, she advocated for social and educational reform and was also the co-founder of the Unity Democratic Club in Brooklyn. In 1993, she was inducted into the National Women's Hall of Fame.
Benjamin Banneker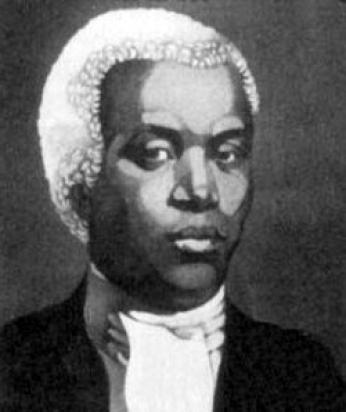 Born in 1731 as free black man in Maryland, Benjamin Banneker worked to become self-educated in astronomy and mathematics. He is also credited with the surveying and layout of Washington D.C, which is seen to many as the most geographically sound layout for any city/state in the United States. His almanacs also received national acclaim. Banneker's passion for activism led him to write to President Thomas Jefferson about his work in hopes of him ending slavery.  
Althea Gibson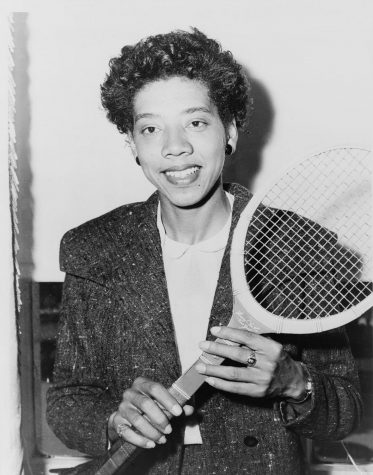 Gibson loved the sport tennis and played from a young age. Due to her skill, she received a sports scholarship to Florida A&M. Though her talent was great, the world of sports was closed off to African American women, but she defied the obstacle and went on to win the French and U.S. Open, being the first African American to do so.
Macon Bolling Allen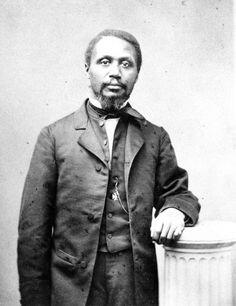 Mr. Allen is credited with being the first African American attorney. He was also the first to practice law in the United States. In 1844, he passed the Maine bar exam and four years later was able to become a Massachusetts Justice of Peace.
Jane Bolin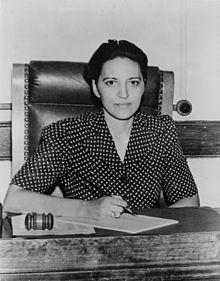 Since high school, Bollin showed exceptional work in her studies. She went on to graduate at the top of her class in college and earned an acceptance to Yale Law School. She graduated from Yale, making her the first African American woman to earn a law degree from an Ivy League school. She was also the first black woman to join the New York City Bar Association, and the first to join the New York City Law Department. After years as an attorney, she was sworn in as a United States judge, becoming the first African American woman to do so.
James McCune Smith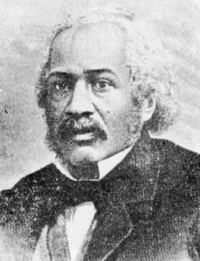 During the Antebellum period, Dr. Smith was a noted intellectual and passionate activist. He excelled in his studies abroad but was denied entry into American colleges. He studied in Scotland and became the first African American to earn a medical degree.
John Peake Knight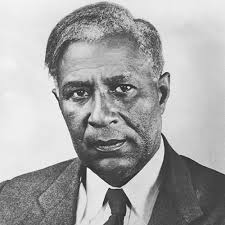 Knight was a British railway engineer and inventor. He invented the traffic light in 1868, which became the most significant system of traffic management in the world.
Ursula Burns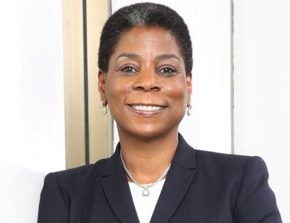 Burns is the first African American woman to run a Fortune 500 Company. She is currently the CEO of Xerox and generated 18 billion dollars in revenue for Xerox. She spends a great deal of her time developing and funding organizations that help minorities and women receive an education in order to pay it forward. "Dreams do come true, but not without the help of others, a good education, a strong work ethic, and the courage to lean in." Currently she is helping thousands to "dream big" and someday "pay it forward."
Oscar Micheaux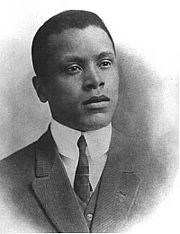 Micheaux was an author, director, and producer and the first African American to produce a full length feature film. He created more than 40 films that dealt with social issues affecting African Americans and challenged racial segregation.   His last film, Betrayal, in 1948, was the first African American­ produced movie to open in white theaters.
  24.Gwendolyn Brooks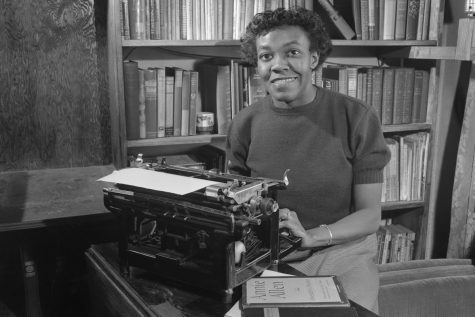 Brooks depicted African American life in her books and poems. Her work was so moving that her collection of poems, Annie Allen, won the 1950 Pulitzer Prize. Gwendolyn Brooks was the first African American to win the Pulitzer Prize.
Donyale Luna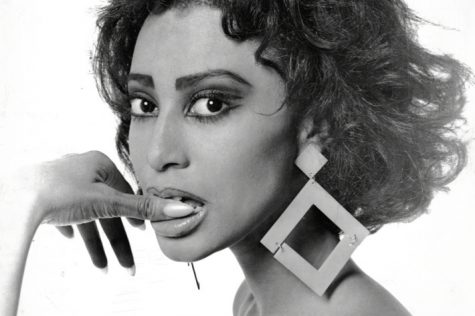 Donyale Luna was a stunning beauty that many compared to the Egyptian Queen Nefertiti. She was the first African American to become a supermodel and grace the cover of Vogue. Her work carved the way for modern black supermodels like Naomi Campbell and Tyra Banks.