Good Counsel's European Spring Break Trip 2022: A Recap
Through the Eyes and Camera Lens of Anthony Pham '24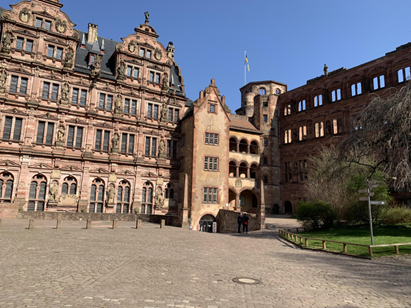 During the spring break of this year, Good Counsel hosted a roughly week-long overseas trip to Europe, one of the first overseas trips to be held since the outbreak of the COVID-19 pandemic. In the course of the eight-day excursion, our group passed through Germany, Austria, Liechtenstein, and Switzerland. What follows is a very brief recap of the trip's major highlights, as told through pictures taken by the author.
Days 1 and 2, March 24-25
March 24 was our departure date, and as such there was not much to report as we left school early to take a bus to Dulles International Airport, whereupon we boarded a seven hour transatlantic flight that lasted into the next day. The morning of March 25, we landed in Frankfurt, Germany, and promptly traveled to Heidelberg which we toured for the rest of the day.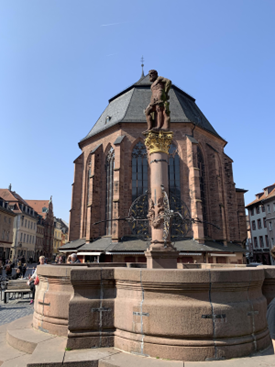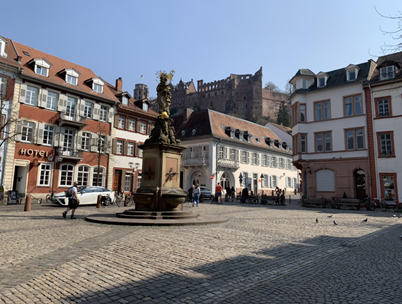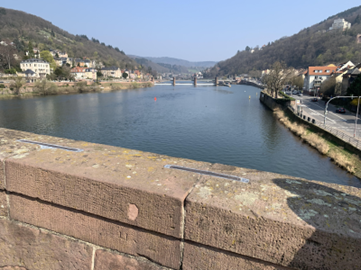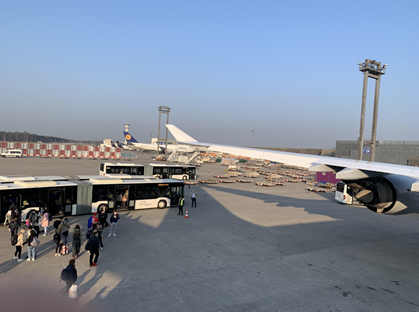 Day 3, March 26
We were up early in the morning to tour the Heidelberg Castle. Inside was the world's largest wine keg at 219,000 kegs and a footprint supposedly left by a knight leaping from an upper-floor window after being caught in bed with his lord's wife. According to legend, anyone who's foot can fit inside the print is quite a romantic lover.  After this, we were bused off to Rothenburg, which we toured for the rest of the day.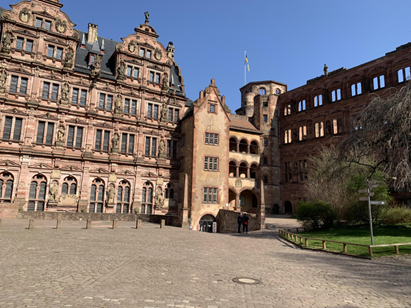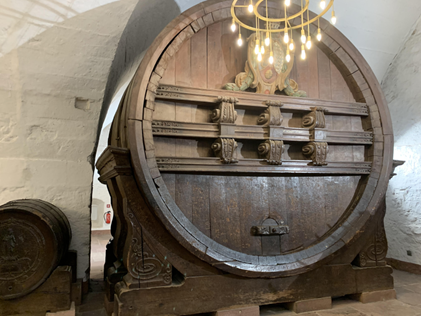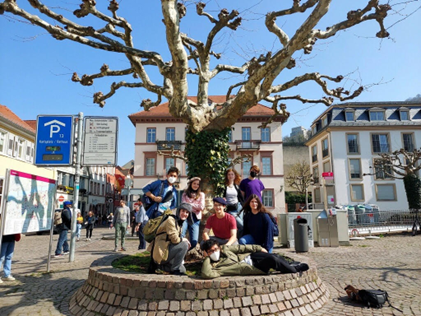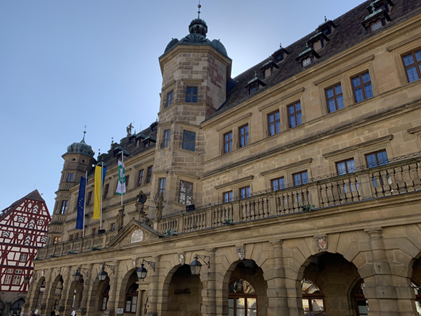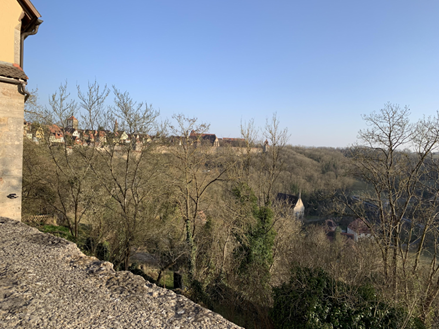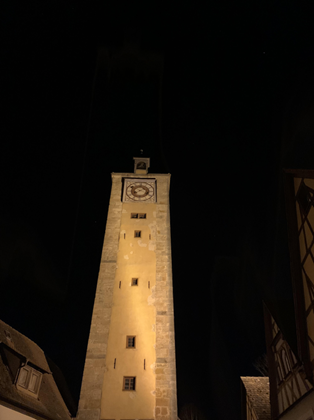 Day 4, March 27
On this day we traveled to Nuremberg, a city most Americans will probably recognize as the site of the post-World War 2 trials of Nazi war criminals. There is a lot more to the city than just its Nazi past, sporting its own castle and a massive toy museum. We then shipped off to Munich, the capital of Bavaria and a much more modern looking city, where we attended mass (it being Sunday) at a large cathedral.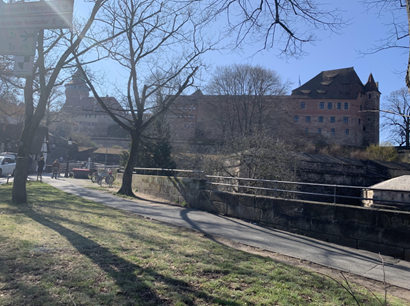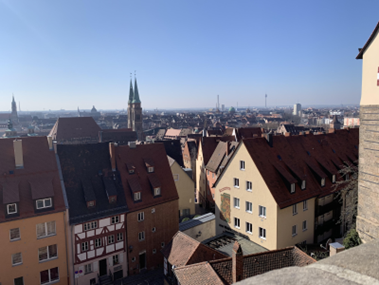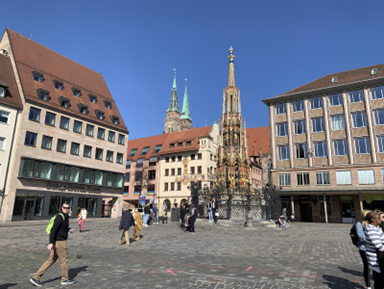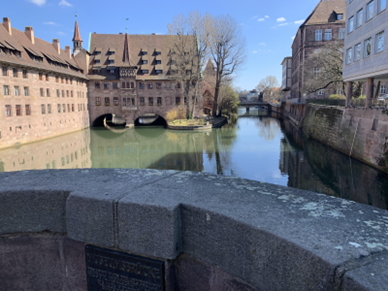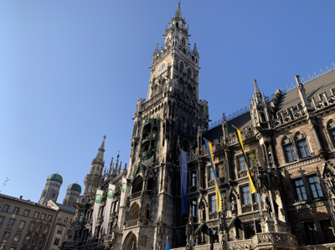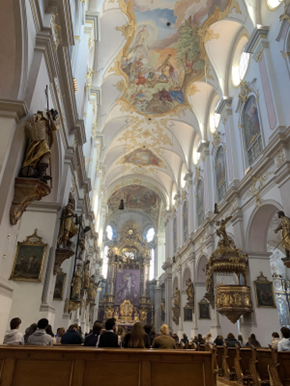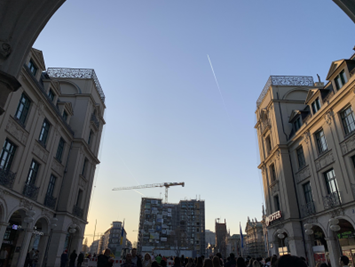 Day 5, March 28
Today would see the most solemn occasion of the trip, as we went a short distance outside Munich to the Dachau concentration camp, the model for the rest of the Nazi system of concentration and extermination camps during the Holocaust. Out of respect for the nature and history of where we were, no photos were taken, but it is a deeply moving experience that I would advise you, out of all these places, to visit if you ever have the chance. After that, we spent some time in a farmer's market in Munich before going on a guided bus tour, ending at the palatial gardens of the Schlosspark Nymphenburg built for Bavarian nobility. We then went to the BMW Welt facility showcasing their latest products, as well as the nearby Olympia Tower.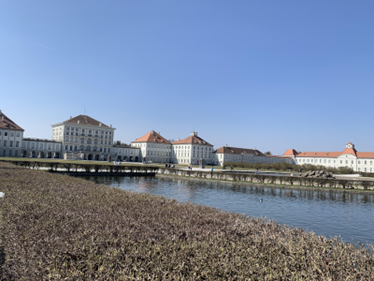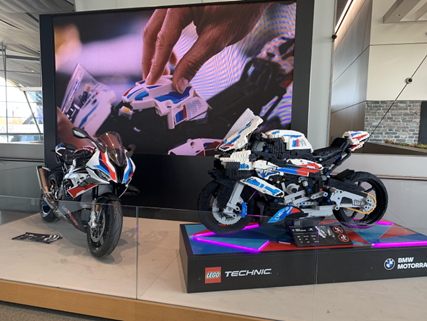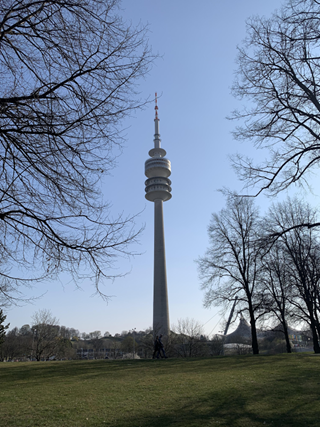 Day 6, March 29
We were set loose in the streets of Munich to take care of whatever shopping and wandering desires we might still have left. Afterwards, we were taken on a bike tour of the city, which led us through the beautiful English Garden.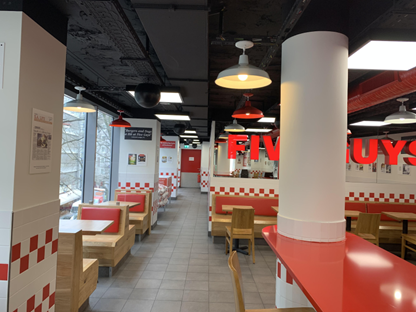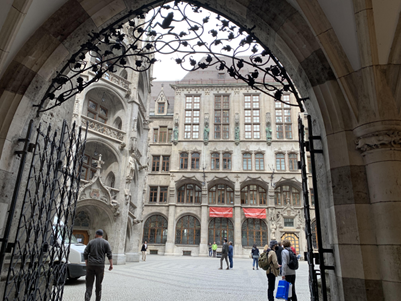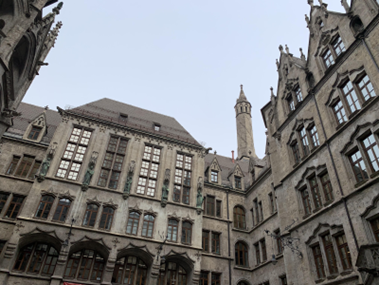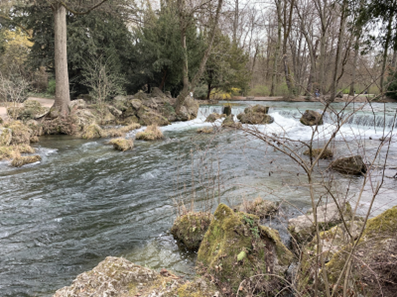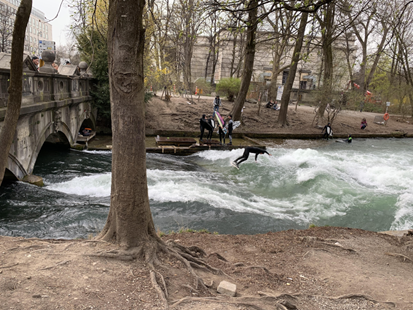 Day 7, March 30 
We said our goodbyes to Munich and went off to Fussen, a quaint medieval village near the border. After spending some time there, we left Germany for good and passed briefly through Austria before ending up in Liechtenstein, one of the smallest countries in the world. We spent some time in the capital city of Vaduz (bet you didn't know Liechtenstein had an actual capital!) before we went off once more to our final destination: Lucerne, Switzerland.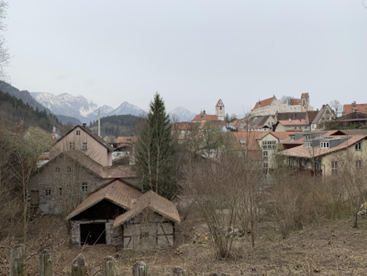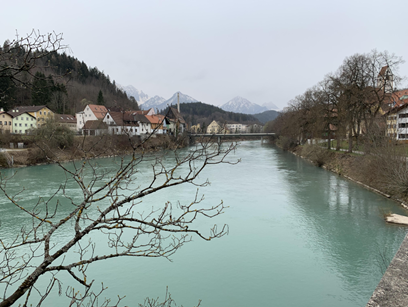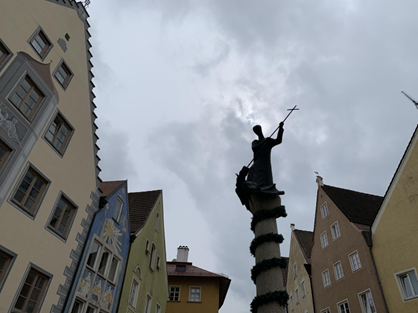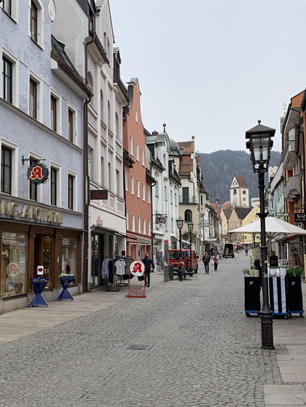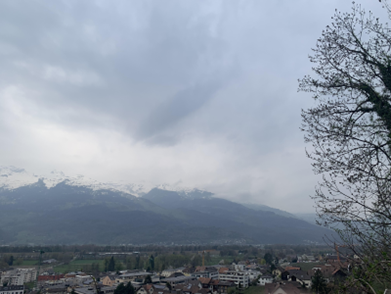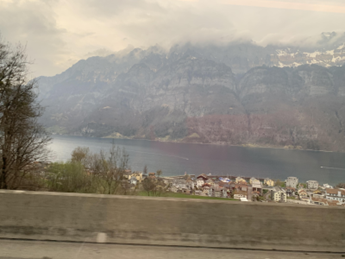 Day 8, March 31
We started our last full day with one of the peaks of the trip, taking a cable car to Mount Pilatus which overlooks Lucerne and stands at 6,983 feet at its peak. We couldn't exactly see much at the peak on account of the heavy snow and mist, but it was a breathtaking experience either way. We descended to ground level to go shopping in Lucerne, despite this day being the one day during the whole trip that the weather decided to go bad and drench the city in rain. Tonight's dinner was notable on account of us having a Swiss culture night at a nearby farmstead- unfortunately, no photos were taken as I was too caught up in the music and revelry. A fine way to end the trip though.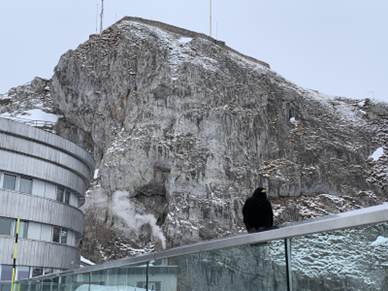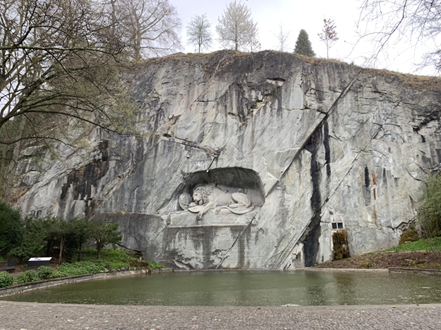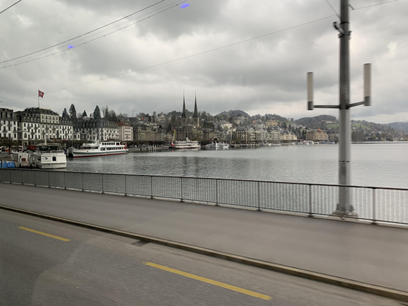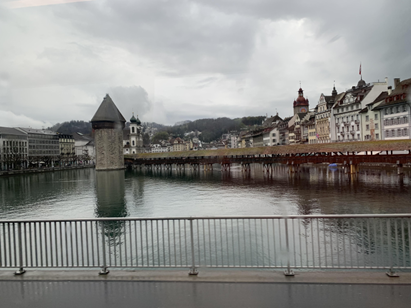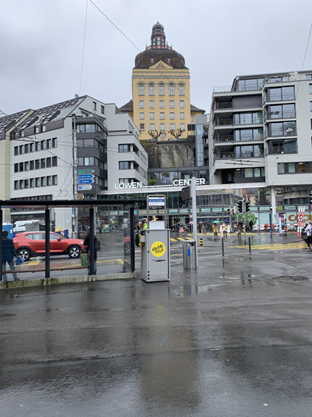 Day 9, April 1
All things must come to an end. As it happened, the time for us to say goodbye to Europe fell on April Fool's Day- someone must've had a sense of humor. We boarded a short flight from Lucerne to Frankfurt before reembarking on the long flight across the Atlantic. It felt shorter somehow this time, and we landed safely in Dulles. And that is how our story came to its end.