The Power of Music During COVID-19
Current and upcoming GC choir and band concerts will bring a sense of normality and hope to the ambiguity of COVID-19 times. Although the concerts this fall will look a little different in the virtual format, the choir and band's same energy and talent will remain. Choir director, Mr. Spottswood, stated, "We are preparing to try and do something that has never been done here at GC." 
The fall choir concert will be a blend of the four different choirs' performances and solos. For example, instead of just singing with a piano, choir members will be recorded over full soundtracks to sound as if they are singing with an entire orchestra. The focus will also be on individual choir members singing solos with a 'theme of music from the 1970s'. Mr. Spottswood is excited "to hear the range of talent represented through the various solos from the students." The songs from the concert will be "positive and uplifting," he added, to bring connection and hope during the isolation.
The band is also preparing for a virtual fall concert. Band students have recently finished recording small ensemble parts that will be pieced together. Now, the band director, Mr. Kramer, will begin to edit and blend them to form one performance. According to Mr. Kramer, "This is similar to the "Amazing Grace" project that we completed in the Spring of last year."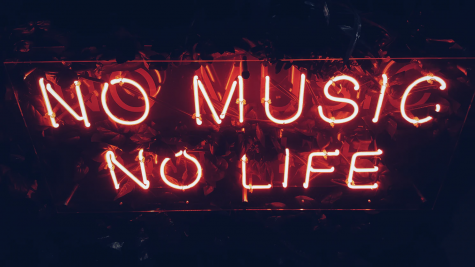 Virtual concerts still look like the safest option for the near future. "We just don't know when it will be safe to have in-person concerts," Mr. Kramer said. "We are exploring several options—but for now, virtual performances are primarily taking the lead." Nevertheless, the choir and band will keep performing and sharing their talent no matter the format. As Mr. Spottswood explained, "Music is a powerful force in times of struggle, and we're hoping that our performances will bring great joy to our audience." In the meantime, keep an eye out for the upcoming Fall concerts.