Black Friday Shopping Tips During the Pandemic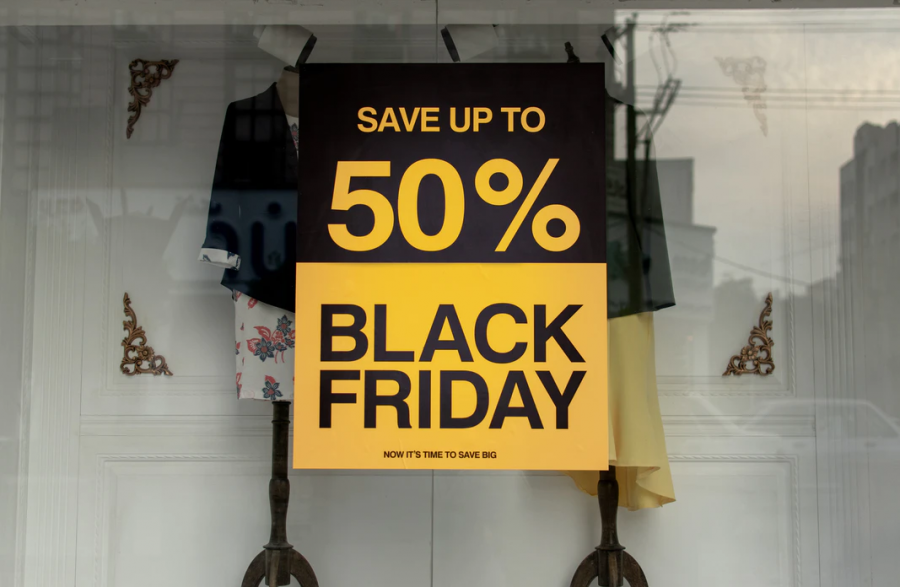 Joanna Dugroo '22, Staff Writer
November 20, 2020
During this unprecedented time in our world, many annual traditions are left behind or altered to accommodate the CDC guidelines. One of those is undoubtedly Black Friday! These guidelines cause Black Friday, a crowd-drawing event, to change in a big way. However, there are still multiple ways to snatch some of the big deals this year. 
Numerous stores have previously participated in Cyber Monday deals online. This year, many stores are going to offer Black Friday deals online as well. The risk of exposure to the virus is causing many would-be shoppers to be cautious and stay home. Large retailers like Target and Walmart offer the same online deals as in-store deals to limit crowds' size. 
The stores that are offering in-store shopping are abiding by the CDC guidelines. They require masks to be worn by all those entering the store and by all employees. Sanitizing stations will be located throughout the stores. Target even has a feature where customers can reserve a shopping time to ensure entrance. Target also has come up with contactless purchasing to help further protect shoppers. 
Instead of going into stores, another option would be to use the curbside pickup option. Many stores are using this as a way to help avoid contact with other people. Once ordered, the customer will arrive at the store to wait until someone brings out their order. 
Besides the many different Black Friday shopping options, stores such as Best Buy have extended their online and in-store sales. If concerned about crowded stores, try shopping on a day where stores aren't as crowded. 
Many stores' main goal is to prevent the spread of the virus and keep people safe. These alternate ways of getting Black Friday deals offer a safe alternative to risking exposure to the coronavirus. 
Sources:
Finney, Michael. "Here's How Retailers Are Changing Their Approach to Black 
Friday This Year." ABC7 San Francisco, KGO-TV, 30 Oct. 2020, abc7news.com/black-friday-pandemic-new-shopping/7455421/. 
"How Retailers Are Reinventing Black Friday During COVID-19." U.S. News & 
World Report, U.S. News & World Report, www.usnews.com/news/best-states/kentucky/articles/2020-10-25/how-retailers-are-reinventing-black-friday-during-covid-19.
Valinsky, Jordan. Here's How Stores Are Changing Black Friday for the Pandemic. 31 Oct. 2020, www.cnn.com/2020/10/31/business/black-friday-2020-store-plans/index.html.