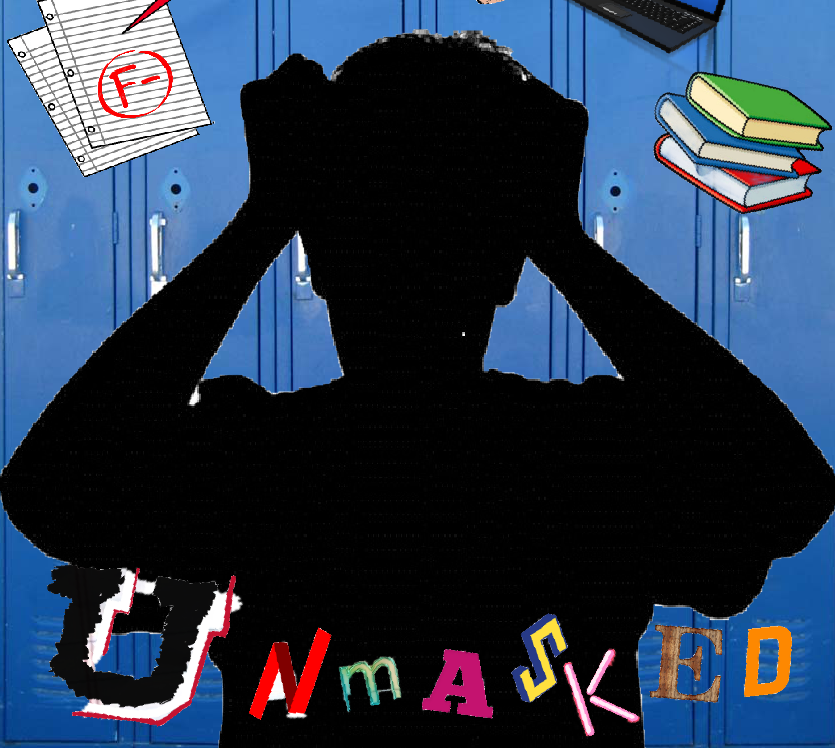 Carlene Lucombe
Congratulations to the Good Counsel Theater Company (GCTC) Cast and Crew on a phenomenal performance!
Members of the GCTC worked long and hard on their production, Unmasked. The production portrayed the stress and anxiety that a typical high school student might experience, at not only Good Counsel but also anybody who goes to high school. Performances of the play took place for the entire school during school hours. On November 8, the GCTC performed for the freshman and juniors and on November 9 for the sophomores and seniors.
Not only did the show do an excellent job of demonstrating the daily anxiety and stress of some students, but also it raised awareness about mental health issues. The production performed last week was the first of three parts of the play. The other two parts will be shown later in the year. On top of all that, Unmasked was written and created by our very own students at Good Counsel!
Way to go Theater Falcons!