10 Fascinating Facts About Lent
Hang on for a minute...we're trying to find some more stories you might like.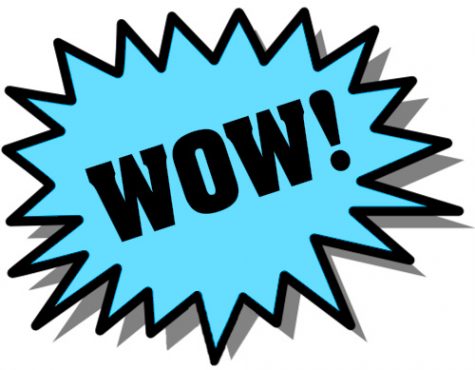 1. GO FISH. Did you know that McDonald's Filet-O-Fish sandwich was inspired by Good Friday (and economics)? In 1962, Lou Groen came up with the now-famous fish sandwich when he noticed that burger sales at his McDonald's drastically dropped off on Fridays during Lent. His franchise was located in a Catholic section of Cincinnati.
2. HOLY PALMS, BATMAN. Ash Wednesday kicks off the Lenten season with the anointing of ashes on people's foreheads. Dating back to 1000 A.D., this tradition symbolizes repentance to God. Did you know that Lenten ashes are made by burning the blessed palms distributed the previous year on Palm Sunday?
3. POETRY IN MOTION. In 1927, T.S. Eliot penned the poem "Ash Wednesday." Although this symbolic, six-part work begins with despair and doubt, the poem ends on a note of hope infused with the vision of Mary. It was considered one of Eliot's most moving poems.
4. PURPLE POWER. Most people know that purple is the liturgical color of Lent. However, it embodies a double meaning. Purple represents mourning for Jesus dying on the cross, while celebrating his resurrection with the color of royalty.
5. AUSPICIOUS MAGICAL 40. Lent is the 40-day time period (excluding Sundays) before Easter. "Why 40?" you ask. Biblically, this number has powerful significance. Elijah tramped through the desert for 40 days and nights to hear the 'small, still voice' on the Lord's mountain; the Hebrews toured the wilderness for 40 years before finding the Promised Land; Moses camped out with God for 40 days and nights prior to getting the Ten Commandments, and Noah waited 40 days for his ark to float.
6. STOP AND SMELL THE ROSES. In 2010, Oscar Cruz, the Archbishop of Lingayen-Dagupan, told Filipino Catholics to abstain from video games, movies, texting, and social networks (like Facebook and Twitter) as a form of sacrifice during the Lenten season. In addition to sacrifice, this concept helps people embrace the ancient ritual of rest and relaxation.
7. PARTY LIKE IT'S 1999. Ash Wednesday represents a day of fasting during Lent. But Tuesday? That's the day New Orleans throws its grand street party known as Mardi Gras (or Fat Tuesday). Masked revelers toss colorful beads and celebrate with music, dance, and rich foods prior to the start of the Lenten season. Laissez les bons temps rouler! (Let the good times roll!)
8. SNUG AS A BUG IN A RUG. The Catholic Bishops' Conference of the Philippines launched a virtual-experience website that celebrates Lent in the comfort of one's own home. Visita Iglesia Online allows users to (1) listen to singing readings of the Gospel account of Christ's Passion, (2) watch videos of the Seven Last Words, (3) read sermons, and (4) take part in the Stations of the Cross via the Internet.
9. CROSSING THE FINISH LINE. Despite popular belief, Lent does not actually end on Easter. It really ends on Good Thursday ─ the day Jesus and his Apostles held The Last Supper. Christ died on the cross on Good Friday and rose from the grave on Easter Sunday.
10. LOOPHOLE FRIDAYS. Depending on where you live, the Church allows exceptions for Friday's abstinence. These include eating puffin in Northern France, alligator in New Orleans, muskrat in Michigan, beaver in Canada, and corned beef in . . . WAIT, WHAT!? . . . Sorry, that last one only counts if St. Patrick's Day falls on a Friday during Lent.
Sources:
"10 Interesting Facts About Lent." News.abs-cbn.com, ABS-CBN Corporation, 23 Feb. 2012, http://news.abs-cbn.com/lifestyle/02/22/12/10-interesting-facts-about-lent.
Gallagher, Danny. "5 Delicious Animals You Can Eat During Lent." Cracked.com, E.W. Scripps Company, 22 Mar. 2013, www.cracked.com/quick-fixes/5-delicious-animals-you-can-eat-during-lent/.
Krehbiel, Andrew. "20 Interesting Facts About Lent." Thefactsite.com, The Fact Site, 13 Dec. 2017, www.thefactsite.com/2017/03/lent-facts.html.
Winter, Mark. "9 Intriguing Facts About Lent (Some You Might Not Even Know)." Onemanshow.org, One Man Show Ministries, 18 Feb. 2015, http://onemanshow.org/2015/02/18/9-intriguing-facts-about-lent-some-you-might-not-even-know/.