Winter Olympics, Here We Come!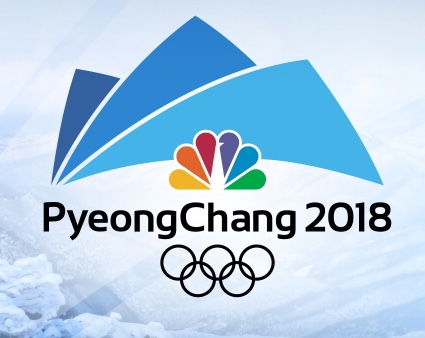 Hang on for a minute...we're trying to find some more stories you might like.
This year's Winter Olympics—located in Pyeongchang, South Korea—is quickly approaching. The opening ceremony is scheduled for February 9, at 6-8 am ET, but NBC will be broadcasting the full ceremony on television at 8 pm ET that night. You will still be able to see the athletes march in, the lighting of the torch, and various performances incorporating Korean culture. The ceremony first began at the 1908 Olympics, where each country's athletes paraded in, carrying their respective flags. Even as this tradition continues, there is one significant detail changing. This is the first time in all of Olympic history that the North and South Koreans form a single team: Korea. The idea is to highlight the theme of peace in the opening ceremony. Marching and competing together under the same flag has suggested lowering tensions between the two countries—although some countries remain skeptical.
Another controversy surrounding the Olympics this year is the Russian doping scandal and the conspiracy around their cheating. After 28 athletes' bans were overturned by the Court of Arbitration for Sport, the International Olympic Committee still refused their requests to participate in Pyeongchang. Even now, a few days from the opening ceremony, controversy is continuing. It has since been said that these athletes who can prove their sobriety will be allowed to compete as "Olympic Athletes from Russia", despite remaining suspicions from the public and World Anti-Doping Agency.
So who are the American athletes to root for? Here's a brief summary of our country's favorites:
Alpine Skiing
Mikaela Shiffrin- Reigning Olympic gold medalist and world champion
Lindsey Vonn- Returning from an injury, but aiming for the podium!
Biathlon
Lowell Bailey- Three-time Olympian competing to win his country the first Olympic medal for Biathlon after winning the first world championship for the USA in 2017
Susan Dunklee- Returning Olympian who earned the silver medal at 2017 world championships for this sport.
Bobsled
Elana Meyers Taylor- The reigning silver medalist from Sochi is back to aim for gold!
Steve Langton- After winning two silver medals in the Olympics, he's coming back for his third Winter Games.
Cross Country Skiing
Jessie Diggins- She's coming back for her second Olympics after placing below the podium in Sochi 2014.
Kikkan Randall- This incredible skier is coming back for her fifth Olympics after making her debut in Salt Lake City and winning numerous world titles since.
Erik & Sadie Bjornsen- Both are coming back to the Olympics again after competing in Sochi!
Curling
John Shuster- PyeongChang will be his fourth Olympics, and after winning bronze in 2006, he's back again to aim for gold.
Joe Polo- Also won the bronze with John Shuster, and he plans to compete again in just a few days.
Becca and Matt Hamilton- This brother and sister dynamic duo are competing in doubles in Korea this Olympics.
Figure Skating
Nathan Chen- As an eighteen-year-old reigning American Champion and international title holder, he'll be attempting seven quadruple rotation jumps in his routines and is a sure contender for the Olympic podium.
Maia and Alex Shibutani- This brother and sister duo aim for gold after finishing 9th in Sochi while holding the title of 2017 World Championships Bronze Medalist.
Mirai Nagasu- Keep an eye out for her routines—she'll be attempting the triple axel, which has only been landed in competition by 3 American women- ever!
Freestyle Skiing
Gus Kenworthy- This slopestyle skier won silver in 2014, and comes back for another metal in these winter games!
Jaelin Kauf- Although she's making her debut at PyeongChang, she's one of the greatest hopes for a medal in moguls!
Maddie Bowman- Coming to her second Olympics for halfpipe after winning the gold in Sochi.
Ice Hockey
Men's- Finished fifth at the World Rankings in 2015, qualifying them for these games.
Women's- In 2016 they won the World Rankings, allowing them a spot in PyeongChang.
Long/Short Track Speed Skating
Brittany Bowe- Making a comeback after being sidelined with a concussion for months!
Aaron Tran- Finally making an Olympic debut after just missing the team for Sochi
Luge
Erin Hamlin- This 4-time Olympian made history by winning bronze in Sochi, the first US medal for singles luge, and she's coming back for more!
Chris Mazdzer- Has had some Olympic experience in 2010 and 2014, when he was the top US man in luge.
Skeleton
Matt Antoine- One of America's favorites in Skeleton after placing third in 2014!
Snowboarding
Shaun White- Returning to PyeongChang in hopes of becoming a three-time Olympic gold medalist in halfpipe after a disappointing finish last time.
Julia Marino- This 2017 X Games champion is making her Olympic debut in slopestyle/big air!
Lindsey Jacobellis- She's the 2006 silver medalist, a five-time world champion, and a 10 time X Games gold medalist, so I'd keep an eye out for her snowboard cross event!
Whether your favorite event is skiing, curling, figure skating, speed skating, hockey, snowboarding, bobsledding, or any other of the numerous winter Olympic sports, get ready to support the USA!