Behind The Audition Process
Hang on for a minute...we're trying to find some more stories you might like.
From students dancing in the hallways to students discussing song choices, it has become clear that Good Counsel Theatre Company's next production, The Music Man, is right around the corner. In the audition, students were asked to prepare 16-32 bars of any song in the style of Music Man (the golden age of theatre) and to perform a dance combination. Optional workshops were also provided to help the students prepared or the audition.

As for differences between last year's audition process and this year's, last year those auditioning had to sing a song from the show, which the directors of the theater company taught them, but this year they had to do a song that was not from the show but still in the style of the play. Another major difference is that the workshops were mandatory last year, but optional this year. Dylan Nguyen is a junior at Good Counsel and auditioned for the spring musical. Dylan has been in Choir since freshman year. In fact, one of the reasons why he auditioned was because of his interest in Acappella, which fit the role of the barbershop quartet in the musical. Although his experience in Choir has been helpful for the audition, there were other obstacles he had to overcome, such as singing alone and acting. Aside from that, another reason for Dylan to audition was his friends were auditioning as well, he also wanted the new experience of being in a Good Counsel production. Dylan's final advice for those interested in auditioning in future productions is, "make sure you look like you are having fun. If you are not having fun I am not sure why you are doing theater."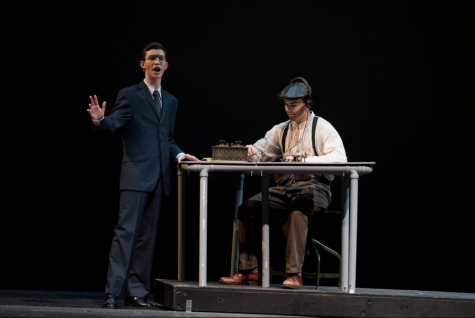 Amanda Evans is a junior at Good Counsel and has been in stage management, lighting, and costume design for the Theater Company, but has never auditioned for a play before. She has never thought about auditioning before, but many of her peers were telling her how fun it is just to audition. Amanda believes that although crew is a fun aspect of theater, one should also audition in order to get a good feel for both aspects. Amanda's biggest challenge to overcome before auditioning was singing in front of everyone, but she still felt the urge to overcome that fear, which she accomplished. Amanda's final advice for those interested in auditioning in future productions is, "Be yourself, honestly. It might sound like a common saying, but that's what they want to see. Obviously, if you are going to audition for a certain role, you have to become someone, but you also have to have your own way."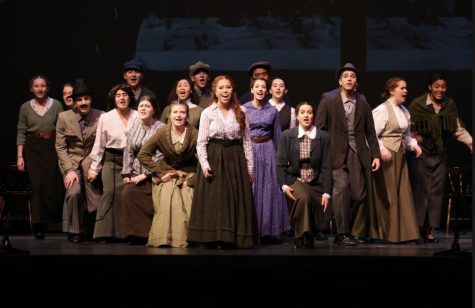 Ms. Friedgen is responsible for directing, casting, running the auditions, and choreograph the plays and musicals. Ms. Friedgen believes that beyond these responsibilities she, "instructs in acting and performance and builds life skills that will help them in the future as they go out into the world and maybe become performers, but also become people who can give presentations and present themselves well." Ms. Friedgen believes the workshops were a big help in preparing the students for the audition. The purpose of the workshops is to give Ms. Friedgen more face-to-face time with the students, especially those she does not know well, and hopes that even if they do not receive a role, that they will become better and come back. Ms. Friedgen's final advice for those interested in auditioning in future productions is, "be familiar with the play, I mean everything is on YouTube these days. There's access to whatever you need online, especially the script and music so be familiar with the play. Don't be afraid to try out because you have not done it before. I like people that are new and people who take risks in the audition, and most importantly be yourself. Pick something that you really like to do because that is ultimately what I'm looking at." So don't forget to see Good Counsel's production of The Music Man coming up in the spring!
Photo Credits: OLGCHS