Skating Hard 'Till the End
January 21, 2018
Filed under Sports
Hang on for a minute...we're trying to find some more stories you might like.
In the fierce game against Archbishop Spalding on January 19th, the Ice Falcons finished in a tie, 4-4.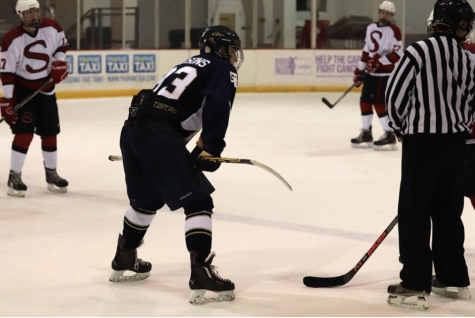 Mike Kershek 18' scored the first goal only a few minutes into the first period, closely followed by the second goal, made by Jack Hudren 20', also in the first period. The second period saw one goal scored by Spalding and the final two goals by the Ice Falcons, made by Jack Hudren and Kevin Cotrell.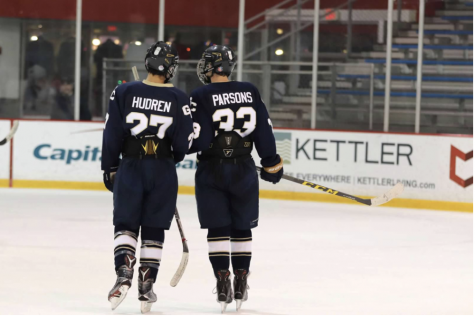 During the game, a drum was playing to support the Falcons, which was complemented by cheers from the crowd. GC's last goal (by Cotrell) was made off a breakaway. Spalding then came back to tie the game in the 3rd period by scoring 3 goals. The Ice Falcons would like to thank everyone for attending and supporting them on the ice. Good job, Falcons, we'll get 'em next time!